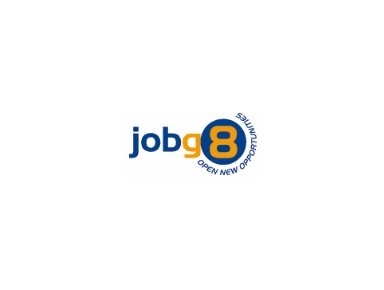 Working for Neilson Active holidays is more than a job; it's a lifestyle! Spend the summer season based in one of our beautiful Beach Club resorts where it's all about sharing your passion for the activities you love. You'll be working hard, but the work is fun, and there's always plenty of time to play!
We want to ensure that our youngest guests have an amazing, action-packed adventure with Neilson Active Holidays. We're looking for qualified level 3 practitioners or similar with love for working with kids of all ages.
Although you'll always be working with the main team, you'll primarily take care of the infant guests in resort, giving their weary parents some well-deserved holiday chill time!
You'll be involved in organising and supervising a stimulating, safe, fun and varied timetable of activities, both inside and out. In addition to this, you'll also cover the babysitting service offered by Neilson on certain nights of the week.
You'll be based in one of our beautiful European Neilson beach clubs where we operate the following different clubs:
Starfish crèche (4-23 months)
Sea Urchins (two and three years old)
Sea Badgers (four and five years old)
Surfbusters (six and seven years old)
Sharksters (eight and nine years old)
Stingrays (10 and 11 years old)
Surf Squad (12 and 13 years old)
Wave Riders (14 and 15 years old)
TAG (16 and 17 years old)
We are always looking for friendly, enthusiastic and approachable individuals to join our amazing team! People who can build rapport with ease and continue to give our guests confidence in the fact that every element of their holiday is being delivered by people that care.
Key Responsibilities and Tasks:
To be professional in your appearance and maintaining a positive attitude and an excellent standard of customer service at all times
Create and deliver a daytime/evening activity programme for babies and children aged from 4months - 17yrs
Ensure that all activities are fun, engaging, and age-appropriate for each of the individual children's clubs making the best use of the environment and equipment available
Make sure that Health and Safety requirements are always considered
Meet with parents daily and encourage open communication to discuss the individual needs of each child
Organise appropriate snacks and meals for the children & teenagers
Keep the crèche, clubrooms, equipment, and toys clean, well maintained, and sterilised where applicable
Take personal responsibility for the security of Neilson equipment and the satisfactory appearance of Neilson sites
Work as part of a team to set up and pack up the children's club programme daily and practically help prepare the resort for the start and end of the season
Help organise and host social events, deliver briefings and generally interact with guests at all times
Be prepared to move between different resorts according to the operational needs of the business and to fulfil your contractual end date
To be flexible working with other age groups in low season
Be flexible in your job role and willing to assist in all other duties, within reason, as requested by your manager
Qualifications and Experience required:
Level 3 Childcare qualification or equivalent
First Aid certificate that is valid for the duration of your contract - This should be a minimum 6-hour practical course providing a certificate that is valid in the workplace (A Paediatric First Aid course would be preferable. However, this is not essential)
Educated to GCSE standard or equivalent
Experience of working with babies and children
Previous customer service experience
Knowledge, Skills and Abilities required:
Ability to deliver fun, engaging, safe and valuable children's club programmes
Knowledge of emergency First Aid procedures
Ability to effectively communicate with guests of all ages, management and other staff
Ability to work well within a team and maintain effective working relationships
Able to work well under your initiative and to follow verbal and written instructions
The ability to confidently hold a conversation in English
Personal Qualities:
Approachable, welcoming, friendly, and enthusiastic
Self-motivated
Flexible
Punctual
Clean and tidy appearance