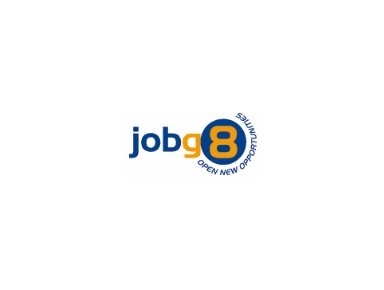 D365 CE Field Service Technical Consultant - SYDNEY - 6-12 month contract
I am urgently recruiting for a D365 CE Field Service Technical Consultant to work for my client in Sydney.
Must Have
Should be able to create high-level and detailed-level technical artefacts
Should be able to interact with the Client side IT team for any technical discussions.
Should keep himself/herself well equipped with the latest releases and advancements by Microsoft in the Field Service area.
Deliver high quality code deliverables for a module, lead validation for all types of testing and support activities related to implementation, transition and warranty.
Should be completely hands-on with experience on Configuration (including Reports and Dashboards) and Customization of Dynamics 365 CRM.
Should be able to create plug-ins, JavaScript, custom workflow activities
Should have worked on Power Automate
Should have excellent communication skills
Should be able to mentor and guide developers to build required functionality and assist them in case of any blockers
Should have worked on Dynamics CRM Field Service or PowerApps Portals
Should have experience working on integrations.
Desirable
Contribute to and maintain system standards as well as maintain consistent installation and configuration procedures
Install, configure and monitor all aspects of Microsoft Dynamics CRM in production and non-production environments
1. Experience in doing D365 Field Service technical implementation involving key functionalities of Service Request Management, Work Order Management, Asset Management and Inventory Management.
2. Experience in following best practices with respect to coding standards and customizations.
3. Experience on Power Automate
4. Experience in code reviews to ensure highlight optimized code and guide the team to achieve the same with configurations (if possible).
5. Experience in deployments - both managed and unmanaged.
6. Worked on integrations of Field Service with third party tools and Clients' home grown systems.
7. Worked on implementation of security using Business Units, Teams and security roles.
8. Experience on setting up D365 Field Service App along with offline capability configurations.
Data Migration experience using out of the box Excel Import and tools like Scribe and SSIS with Kingsway soft
Experience on development of D365 PowerApps Portal.
Excellent interpersonal, written, and oral communication skills
1. Hands on experience on Resource Scheduling Optimization (RSO)
2. Basic Understanding of licensing
Please send your CV for an instant response.
Elite IT Recruitment LTD are specialists in Dynamics AX, Dynamics CRM, D365, Sharepoint, Biztalk, BI, BO, Azure, .Net, SAP, Oracle, JAVA, J2EE