Company:
Omicron electronics GmbH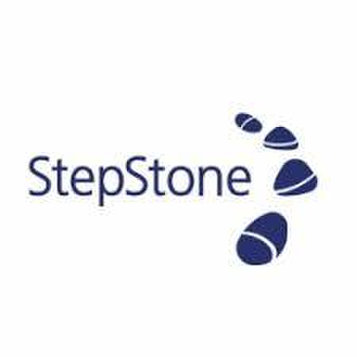 OMICRON Firmenlogo, verlinkt auf https://www.omicron.jobs/ OMICRON. Unsere rund 750 Fachleute an 24 Standorten in aller Welt bauen die smartesten Test-, Diagnose und Monitoring-Systeme. Energieversorger und Industriebetriebe in über 160 Ländern schätzen unsere Lösungen um die Stromversorgung sicherer und zuverlässiger zu machen. Vertrauen, Respekt und Fairness prägen unser Miteinander seit über 30 Jahren. Für unser Produktmarketing-Team am Standort Klaus (Vorarlberg) suchen wir eine/n Online Marketing Specialist (m/w) Worum geht's? Du planst und erstellst SEM, Web-, E-Mail-, Social-Media- und Display-Advertising sowie Video-Kampagnen Du arbeitest im Team an ansprechenden, neuen Inhalten für unsere Social-Media-Kanäle und Webauftritte Du managest alle Arten von Inhalten auf unseren Online-Kanälen und sorgst für spannende Kundenerlebnisse Controlling, Reporting und Optimierung aller digitalen Kampagnen gehören zu deinen Aufgaben Mit deinen Fähigkeiten und deinem Gespür für illustrative Bildsprache unterstützt du das Team bei Realisierungen im Bereich Bildbearbeitung Du koordinierst die Umsetzung von zukünftigen Features mit unseren externen Entwicklungspartnern und Agenturen Was bringst du mit? Du hast bereits berufliche Erfahrung in Online Marketing, SEM und Bildbearbeitung Du hast erfolgreich Social-Media und Suchmaschinenmarketing-Kampagnen entworfen und ausgesteuert Mit Begriffen wie "Storytelling", "Organic Traffic" oder "CTR" bist du vertraut Das Arbeiten mit HTML, CSS und Adobe Photoshop ist für dich selbstverständlich Du hast bereits mit Web Content Management-Systemen gearbeitet, idealerweise mit TYPO3 Du kommunizierst und textest gerne in Deutsch und Englisch Die Vermarktung technischer Produkte in einem B2B-Umfeld sind für dich genauso spannend wie für uns Das alles klingt nach einer Aufgabe wie für dich gemacht? Dann bewirb dich auf www.omicron.jobs ! Vanessa Vögel | +43 59495 2306 Gesetzlich vorgeschriebener Hinweis: die Bezahlung liegt deutlich über dem im Kollektivvertrag festgelegten Entlohnungsniveau. Das tatsächliche Gehalt orientiert sich an der beruflichen Qualifikation und Erfahrung. Firmenlogo, verlinkt auf https://www.omicron.jobs/ OMICRON. Our 750 experts in 24 offices worldwide build the smartest testing, diagnostic, and monitoring solutions. Energy suppliers and industrial companies in more than 160 countries rely on our solutions to make the generation, transmission and distribution of electricity safe and reliable. Trust, respect and fairness have remained important values in our daily work for 30 years. For our Product Marketing-Team in our office in Klaus (Vorarlberg) we are looking for an Online Marketing Specialist (m/f) What is it all about? You plan and create SEM, Web-, e-mail-, Social-Media- and Display-Advertising as well as Video-campaigns Together with your team you work on appealing, new content for our social media channels and our web presence You manage all types of content on our online channels and create exciting experiences for customers Controlling, reporting and optimization of all digital campaigns are part of your tasks With your skills and your sense of illustrative imagery you will support the team in the image editing field Together with external partners and agencies you will coordinate the implementation of future features What skills do you need to have? You need to have professional experience in Online Marketing, SEM and image editing You have already successfully designed and managed social media and search engine marketing campaigns You are already familiar with terms like "Storytelling", "Organic Traffic" or "CTR" You have worked with HTML, CSS and are familiar with Adobe Photoshop You have already worked with Web Content Management Systems, ideally with TYPO3 You like to communicate in German and English Marketing technical products in a B2B environment should be as exciting to you as it is to us If that sounds like a task that is designed for you? Then apply via www.omicron.jobs ! Vanessa Vögel | +43 59495 2306 Statu... Original job ad is published on StepStone.at - Set up a Jobagent at StepStone now and find your dream job! https://bit.ly/2ubyZQ9
For similar jobs, information on employers and career tips visit StepStone.at!