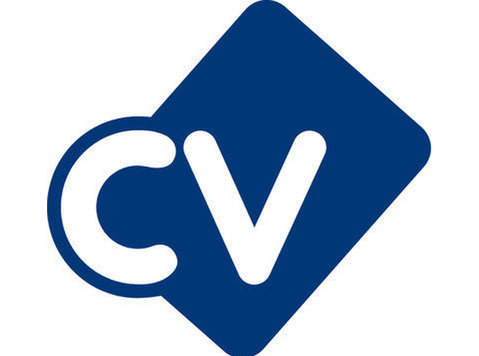 Job Title: Program Manager
Location: Bahrain (Persian Gulf) - The successful candidate will be based in country.
Reporting to: Head of Systems Delivery
Hours & Salary 37.5 , Package (Negotiable)
Our partner is a fast growing and ambitious company headquartered in Bristol, UK that is making a global impact in the marine & navigation sectors. They are leading the next generation of maritime domain awareness technologies, products and systems that significantly enhance, security, safety and environment protection and sustainability. Their customers are worldwide and range from the largest national coast guards to individual vessel owners. This is not defence or military related.
Our partner is an exciting meritocracy, where high quality results are rewarded. They are ambitious and are constantly seeking to innovate to deliver better products to our customers. They strive to make a rewarding and challenging place to work where talented hard-working individuals have the opportunity to make a real impact across the marine world, and on themselves through personal financial rewards and job satisfaction.
Role Overview The Program Manager is to ensure the successful implementation of the bespoke marine and navigation system. The successful candidate will be expected to represent the company in-country to the end customer and work alongside the company's in-country installation partner to ensure full and complete system installation and commissioning.
The role exists within the company's Systems Delivery Team and will report directly into the Head of systems Delivery and will be responsible for managing In-Country Partner (ICP) to deliver, install and commission a bespoke marine and navigation tracking system
The successful candidate will be based in country.
This is a hands-on role with the following responsibilities:
•Work directly with and manage end customers and ICP in the field (Indonesia) to manage and drive the project delivery plan, ensuring quality of delivery within the cost and time parameters set by the Head of Systems Delivery.
•Ensure that ICP works in strict accordance with the systems delivery methods, providing training and ongoing guidance and support to ensure successful installation and commissioning of the entire system.
•To ensure a holistic project implementation approach such that the finished system installation meets both the contracted specifications and inevitable small finishing details are not missed to ensure complete end customer satisfaction and a project implementation that provides a platform for continued future business with the end customer.
•Working with the Delivery Department and ICP to develop and continuously maintain and manage accurate project plans and delivery to budget.
•Frequent visits to customer sites to review and manage activities, progress and maintain alignment in understanding of the project status, and to communicate and agree any changes in the project plan.
•Manage and oversee the construction, installation and configuration work done by ICP and 3rd parties.
•Arrange training for customers and ICP. Liaise with the Delivery Team to ensure delivery of training according to the agreed plan and contract requirements.
•Provide clear and concise updates and reports to management on status, progress and potential risks and issues to the successful delivery of the project.
Skills, Experiences and Qualities
• Minimum 10 years' experience as a project manager for similar multi-site IT systems – ideally marine, or telecommunication based infrastructure.
• Experience of managing civil projects would be beneficial
• International project execution experience.
• Have an engineering and or IT networking background and or qualification.
• Previous extensive experience of managing remote civil engineering projects (executed by ICP)
• Proficient user of Microsoft Project
• Capable of understanding systems drawings down to installation design drawings (racks, servers, cameras, radar, civil work) with role being in-country conduit between in country partner/customer back to technical team and delivery director.
• Able to demonstrate the ability to diplomatically influence without authority.
• An ability to empathise and understand different cultures to flex approach whilst ensuring the target job is achieved.
• Attention to detail combined with the ability to apply common sense.
• Willingness to travel anywhere in the world for extended periods, with the role being primarily based in country with short trips back to UK during project execution.
The successful candidate will be required to live and work in Bahrain, for a period of up to two years, and regularly travelling throughout Indonesia (subject to safe working policies).
• Willingness to work on site with customers in a hands-on capacity when needed, assisting with day-to-day management and organisation of installation and troubleshooting.
• Excellent relationship building skills with customers at all levels of seniority and ability to operate effectively in diverse, multi-cultural and political environments.
• Must be well organised, self-sufficient with excellent communication and man management skills.
Demonstrable experience of pro-active Risk Management and mitigation.
If interested, please send across an updated CV