Company:
Freedom Consulting Group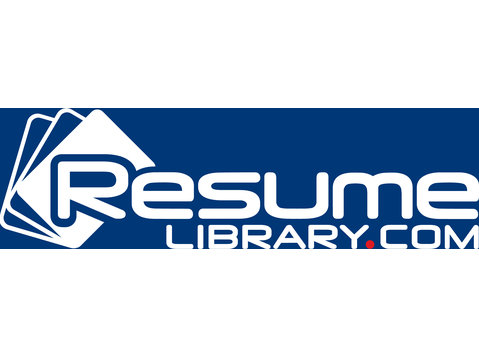 SunIRef:Manu:title
Testing Engineer
FREEDOM CONSULTING GROUP
5 reviews
-
Laurel, MD
FREEDOM CONSULTING GROUP
5 reviews
Read what people are saying about working here.
Category: GIS
Title: Testing Engineer
Location(s): Laurel, Maryland
Required Security Clearance: Active TS/SCI with appropriate agency Polygraph
Join Freedom - we re a team of IT professionals dedicated to our passion for tech and loving where we work. As a member of our team, how you want to spend your time and which projects you d like to work on is important to us - which is part of the reason we ve been selected as a Top Workplace for multiple years in a row. You ll be part of our friendly, flexible office environment, hands-off management, a variety of social events, and endless growth opportunities. Tell us what you need to do your best work, and we work the magic to make it happen.
We believe in striking that perfect balance between work and play, where you can pursue your creativity and excel in your career, and still have time for all your personal activities. At Freedom, there is no shortage of growth opportunities and a successful career path for a bright, well-rounded professional like you. We have something for everyone - check out our most recent available position below!
What You'll Do
Looking for a new position in a job that offers daily challenges in a collaborative environment? We are looking for the right test engineer to join our team of innovative experts providing specialized geospatial products and services to an enterprise client. You will have the chance to develop customized testing procedures and oversee projects from initial testing through delivery.
Responsibilities
Work closely with the Support team to identify root cause of issues identified in the field
Triage bugs directly related to COTS/FOSS software
Understand the architecture of the various environments and how they impact testing
Maintain and improve the test environments to mimic the user environment as closely as possible
Assist in reproducing, investigating and debugging software issues in coordination with the Development and Support teams
Testing API level functionality using the REST protocols; understanding APIs in a manner to be able to assist users in consuming the APIs
Design test plans, procedures, scenarios, and scripts to accurately assess new products or software updates according to customer requirements and company policies.
Develop testing protocol for various aspects, such as usability, database impact, error and bug finding, regression testing, and implementation scenarios.
Identify, analyze and create detailed records of problems that appear during testing, such as software defects, bugs, functionality issues, and output errors, and work directly with software developers to find solutions and develop retesting procedures.
Track problems, resolutions, and bug fixes throughout testing and create a comprehensive database of defects and successful mitigation techniques.
Create detailed, step-by-step documentation of test procedures for each phase or project as needed to ensure replicability, compliance with standards, and growth of company knowledge base.
Communicate clearly and effectively with test personnel, users, developers, and clients to facilitate quick resolution of problems and accurate documentation of successes.
Provide frequent feedback to developers, including recommendations for improvements, evaluation of problems, potential solutions, and discussion of further test requirements.
Design and implement automated testing tools when possible, and update tools as needed to ensure currency and accuracy.
Qualifications and Technical Knowledge
Excellent knowledge in testing skills (design test plan and test strategy, writing test cases, executing test cases, opening bugs, verifying bugs)
Experience in working with geospatial software products desired
Experience with JIRA for Agile development
Know basic Unix commands (more, tail, grep)
Understand Windows operating systems and security policies
Self-motivated and an attention to detail
Excellent documentation skills
What s in It for You?
Flexible work environment
A team mentality - work with friendly, like-minded professionals
Work with innovative, cutting edge technologies
Enjoy extremely competitive compensation and benefits
A work-life balance you can count on
Opportunities to grow and advance your career on our dime
The Benefits You Get with Freedom
Amazing benefits including matching 401k, profit sharing, fully paid medical, and more
Generous paid time off - including paid site closure days
Competitive salary offerings
Generous paid training and tuition reimbursement
Referral bonuses
Fully paid life and disability
Annual logo wear allowance
Company sponsored events (game nights, holiday party, summer party, happy hours)
Interested in learning more about Freedom and our culture? Contact us today! We re constantly hosting hiring events in our office and elsewhere, to help you get a sense of what life is like at Freedom before joining the team.
Required Security Clearance: Active TS/SCI with an appropriate agency Polygraph is required
U.S. Citizenship is required
As an Equal Opportunity Employer, we do not discriminate on the basis of race, color, religion, sex, age, marital status, disability or veteran status
Applicant Federal & E-Verify Postings
Freedom Consulting Group - Just posted
report job
- original job
If you require alternative methods of application or screening, you must approach the employer directly to request this as Indeed is not responsible for the employer's application process.