Company:
Careersineurope.eu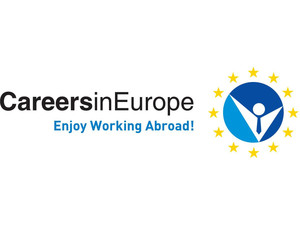 Do you speak near to native French and also English on a professional level?
We are recruiting Travel consultants for one of the biggest brand for an international company. For the location near to the city centre of Sofia we are looking for new employees who would like to join the Hospitality market. Do you want to help travellers from all around the world by answering their questions and provide them a great and high customer experiences ?
At this job you have to respond questions regarding bookings; give destination advice and answer questions related to the payment of the reservations. Are you interested to join this company ? Please read below all requirements and job tasks.
This job is the right one for you if you love to work in the travel industry and enjoy answering travel questions. Do you also think that customer satisfaction is the most important goal and can you also achieve sales metrics and goals ? Are you always trying to help customer in a friendly manner and work secure in a dynamic environment ? See here below what you need in order to become the next top performer of this company.
• Fluency in French language – B2H/C1
· Fluency in English – B2H/C1
• Previous experience in hospitality/travel industry is a strong advantage
• Proactive attitude, combined with excellent communication and soft skills
• Decisive with the ability to multitask
• Agreed to work on a flexible schedule (weekend or evening shifts).
Our client will only consider applicants with the nationality of one of the EU/EEA countries, and NOT in need of work permit to be arranged.
https://www.careersinholland.com/index.php/page/vacature/solliciteren/1/id/720857/SiteId/3
Match criteria: Customer Service & Support, Sales & Marketing, Consulting, Manual Labor / Blue Collar, Specialist / Highly skilled, Staff / White collar, Permanent (1 > year), Customer service, Sales / Account management, Tourism / Travel, Euro 1400 - 1600, Euro < 1400, 36 - 40 hours (Fulltime), Mid level, Entry level / none, Higher level (BA/Bsc), 1 - 2 years, 2 - 4 years, 4 - 6 years, Bulgaria, English, French, Yes, EU/EER citizen or general work permit
Consultant name: Careers in Europe Recruitment
Consultant e-mail: [...]
Company name: CareersinBulgaria.eu
Posted by:
Niels Jordens