Company:
Careersineurope.eu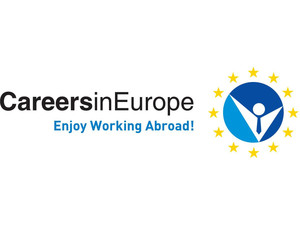 As a customer service oursourcing company, our client rethinks and rebuilds processes for the digital age by combining the speed and insight of design thinking with the scale and accuracy of data analytics. They have been helping customers across industries from financial services to healthcare, achieve greater agility through transformed and automated customer experiences for over 30 years. With a HQ in the USA, the company employs thousands of professionals spanning 19 countries around the world. In Bulgaria they have 2 office locations in Sofia with over 1000 people and smaller premises in Burgas and Varna.
Data Analysts will be dealing with natural language processing in order to provide continuous improvement of the smart voice-control system and devices, produced by our client, a market leader in their field.
The main responsibilities are:
    Carefully listening to audio data and transcribing the information represented in the user's interaction with the smart assistant device. The audio file may include background speech, media speech, computer-generated speech, singing or other sounds, in addition to spoken words. 
    Marking the status of audio quality, gender of speaker and nativity of speaker
    Assigning tags to each word that has been transcribed to ensure that information is properly classified
    Evaluating customer's dialogue with the device in order to determine how successful the interaction was
    Categorizing every error to ensure continuous improvement of the service
Fluent in French (B2+)
Excellent listening comprehension skills
Attention to detail
Analytical mindset
Data processing experience is an advantage
Availability to work on 24/7 shifts
Our client will only consider applicants with the nationality of one of the EU/EEA countries, and NOT in need of work permit to be arranged. 
https://www.careersineurope.eu/index.php/page/vacature/solliciteren/1/id/744843/SiteId/3
Match criteria: Customer Service & Support, Consulting, Specialist / Highly skilled, Staff / White collar, Permanent (1 > year), Customer service, Backoffice / Order Management, Euro 1400 - 1600, Euro < 1400, 36 - 40 hours (Fulltime), Mid level, Entry level / none, Starter, 1 - 2 years, 2 - 4 years, Bulgaria, French, Yes, EU/EER citizen or general work permit
Consultant name: Careers in Europe Recruitment
Consultant e-mail: [...]
Company name: CareersinBulgaria.eu
Posted by:
Niels Jordens