Company:
Careersineurope.eu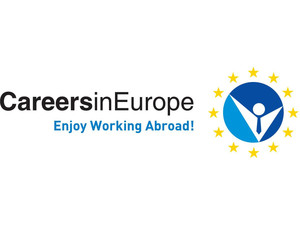 Our client is one of the world leaders in outsources customer service experience. For over 30 years of existance, the company grew to 70 000 passionate associates in more than 22 countries. They collaborate with some of well-known global brands in the field of technology, financial services, retailers and more.
In Sofia, Bulgaria, there are over 800 employees, supporting customers from different parts of Europe.
We are looking to grow the Italian team of expert Customer Service Advisers. With full training provided, you will support customers who are having challenges and are contacting us via phone, email or chat. Delivering a world class customer experience is key, and as part of this you will offer eligible customers the best service.
Communicate via telephone, mail and/or chat with existing customers in order to solve their inquiries
Give information about the product or service to existing customers and prospects
Demonstrate a strong customer service orientation and take responsibility to ensure customers are satisfied
Proactively propose improvements and feedback in processes 
Maintain information in the system
Forward the more difficult inquiries to higher level if necessary
Fluent in spoken and written Italian
With very good command of English
Excellent communicator
You enjoy working with customers
Good computer literacy (MS Office)
Previous customer service experience is a plus, but it is not mandatory
Please only apply if you have an EU/EEA nationality or work permit!
https://www.careersineurope.eu/index.php/page/vacature/solliciteren/1/id/739310/SiteId/3
Match criteria: Customer Service & Support, Administrative & Secretarial, Consulting, Specialist / Highly skilled, Permanent (1 > year), Customer service, Euro 1400 - 1600, Euro < 1400, 36 - 40 hours (Fulltime), Mid level, Entry level / none, Higher level (BA/Bsc), Starter, 10 - 15 years, More then 15 years, 1 - 2 years, 2 - 4 years, 4 - 6 years, 6 - 10 years, Bulgaria, English, Italian, Yes, EU/EER citizen or general work permit, I have general work permission for the country of the vacancy I applied for
Consultant name: Careers in Europe Recruitment
Consultant e-mail: [...]
Company name: CareersinBulgaria.eu
Posted by:
Niels Jordens