Company:
Careersineurope.eu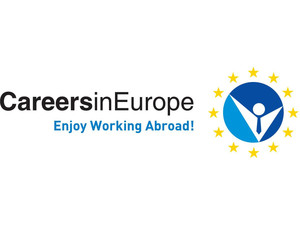 Our client is the support center of a British leading bookmaker and one of the most recognized and trusted brands in the gaming industry. They offer gaming and betting services across multiple channels. The office in Bulgaria provides online and offline technical support to multinational clients abroad enjoying different products of the gaming industry.
They offer a sociable, relaxed and welcoming environment, working alongside the brightest, friendliest and most enthusiastic colleagues. In fresh and contemporary open-plan offices, you'll hear a harmony of languages and laughter – after all, they encourage the multilingual teams to have plenty of fun while working tirelessly to meet every customer's need.
This isn't a typical call centre. With most of the chat happening via 'chat', you won't have to raise your voice to be heard. In fact, being encouraged to share your ideas, being listened to, and receiving honest, positive feedback is all part and parcel of what it means to work there.
If you're looking for stability, the opportunity to progress in a growing international business and a host of enviable benefits including great perks, training and flexible working, this is the place for you.
Communicate with customers using chat, email and phone
Provide online assistance for products, websites, software, etc.
Answer customer queries in timely and professional manner
Collaborate closely with other team members and colleagues in the office
Take part in additional activities you would find interesting for you
Guide customers into finding the best solution for them
Fluent written & spoken Italian language
Good English language skills
Computer knowledge such as MS Office, Internet & fast typing skills
Friendly and communicative approach
Desire to collaborate in a team
Self-driven character
Customer orientation
Patience
Ability to easily deal with challenging situations
Our client will only consider applicants with the nationality (or work permit) of one of the EU/EEA countries, and NOT in need of work permit to be arranged.
https://www.careersineurope.eu/index.php/page/vacature/solliciteren/1/id/733250/SiteId/3
Match criteria: Customer Service & Support, Consulting, Specialist / Highly skilled, Staff / White collar, Permanent (1 > year), Temporary (0,5 - 1 year), Customer service, Euro < 1400, 36 - 40 hours (Fulltime), Mid level, Entry level / none, Higher level (BA/Bsc), Starter, More then 15 years, 1 - 2 years, 2 - 4 years, 4 - 6 years, Bulgaria, Italian, Yes, EU/EER citizen or general work permit, I have general work permission for the country of the vacancy I applied for
Consultant name: Careers in Europe Recruitment
Consultant e-mail: [...]
Company name: CareersinBulgaria.eu
Posted by:
Niels Jordens