Company:
Careersineurope.eu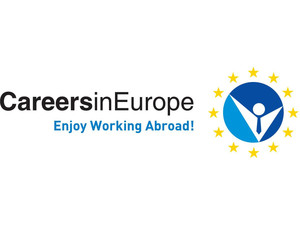 Highly professional and renowned business process outsourcing company with sites across the globe. The Bulgarian site in Sofia is situated in a very modern mall / office area close to the city center and equipped with the most modern and advanced facilities to create an optimal work environment and great atmosphere.
Our client is looking for a Technical Support Consultant to join the supporting team of an international financial company which offers products and solutions in insurance and asset management.
Perform account administrative functions to set up system and in-house application accounts and apply appropriate security access
Take ownership of the assigned incidents – investigate, troubleshoot and update the incidents
Maintains the highest degree of customer service
Ensure compliance with corporate policies and standards
Work close with the IT management to complete periodic reviews of user access and segregation of duties for the IT organization
Excellent command (verbal & written) of German language (not necessarily native, yet fluent) along with English
Experience working within an IT environment with any ticketing tools is a strong advantage
Good knowledge of Microsoft Active Directory
Analytical, systematic approach to problem recognition and resolution
Good level of experience with computer based systems
Ability to work independently and as part of a team
Our client will only consider applicants with the nationality of one of the EU/EEA countries, and NOT in need of work permit to be arranged.
http://www.careersineurope.eu/index.php/page/vacature/solliciteren/1/id/603463/SiteId/3
Match criteria: Customer Service & Support, IT & Telecom, Staff / White collar, Permanent (1 > year), Software support, Hardware support, Euro < 1400, 36 - 40 hours (Fulltime), Mid level, Higher level (BA/Bsc), Higher level (MA/Msc), Starter, 1 - 2 years, 2 - 4 years, 4 - 6 years, 6 - 10 years, Bulgaria, English, Dutch, Yes, EU/EER citizen or general work permit
Consultant name: Careers in Europe Recruitment
Consultant e-mail: [...]
Company name: CareersinBulgaria.eu
Posted by:
Niels Jordens