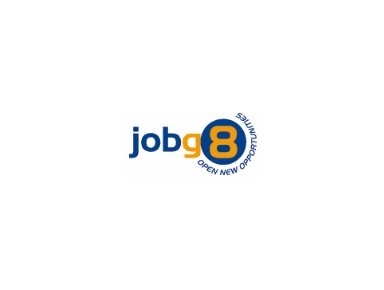 Claims Rep 1, FNOL, CNS
Canadian Northern Shield (CNS) is part of Intact Financial Corporation (IFC), a market leading insurer in BC for many years. Intact is Canada's largest provider of property and casualty insurance, not only leading the industry, but also redefining what it means to work for it. CNS employees, apart from management, are members of the Movement of United Professionals (MoveUp). We are committed to a dynamic internal culture where our people love what they do and feel motivated to keep things moving - for customers, for their colleagues and as part of their own growth and development.
At CNS we offer an environment that fosters personal and professional achievement. We reward talent and support employees to help reach their career goals through an internal training and mentoring program. Our rewards package includes attractive benefits with a generous pension plan, work/life balance, opportunities to learn and the chance to make a difference working for a worldwide industry leader.

About the role
Position Summary
We are looking for highly motivated individual to assume the position of Claims Rep 1, FNOL in our Vancouver Claims Team. This position is responsible for investigating and adjusting a variety of property claims of which some may be complex in nature.

Qualifications
What you'll need
High School graduation with completion of at least 3 CIP courses; or High School graduation with one years' claims adjusting experience; or University Degree; or an equivalent combination of education and experience.
Working knowledge of insurance and claims handling, including Insurance Acts
Good knowledge of Personal /Commercial Lines policy wordings
Basic understanding of construction terminology
Excellent customer service & written communication skills
Ability to handle customer service escalations and complaints
Superior time management & organization skills
Capability of working under pressure in a fast paced environment
Ability to determine priorities and act within agreed upon time frames
Excellent keyboarding skills
Proficient knowledge of computers, claim systems and vendor tools such as Xactimate and Contractor connect.

Closing Statement
We are an Equal Opportunity Employer
At Intact Financial Corporation, our value of Respect is founded on seeing diversity as a strength, being inclusive and fostering collaboration. We value diversity and strive to create an inclusive, accessible workplace where all individuals feel valued, respected and heard.
If we can provide a specific adjustment to make the recruitment process more accessible for you, please advise the Talent Acquisition partner who reaches out about the job opportunity and they will work with you to meet your needs.
Background Checks
As an employer and publicly traded financial services company, the best interests of our customers, employees and shareholders are important to us. We want Intact to be a great place to work! This means that internal and external candidates will be asked to consent to background checks so we can learn more about you. Please note that for positions with access to financial data or funds, your credit must be in good standing.
This posting is being simultaneously posted internally and externally. We encourage employees who believe they have the prerequisite education and experience, or equivalent, to ensure that they submit their applications for consideration.

Eligibility to Work in Canada
It's important that you are legally eligible to work in Canada at the time an offer of employment is made. You may be requested to provide proof of eligibility at that time.
This posting closes on September 24, 2021 at 11:59 p.m. EST.