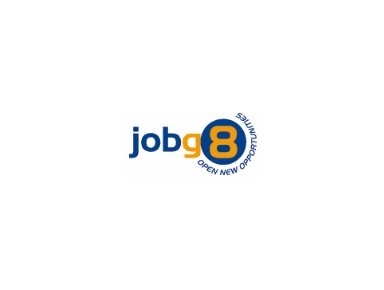 At Intact, insurance is not about things. It's about people. It's what we believe, and it shapes everything we do. It's why we strive to provide a second-to-none experience for our customers and create an inspiring workplace for our employees to thrive in.
As Canada's largest provider of property and casualty insurance, we're not only leading our industry, but we're redefining what it means to work for it. As a recognized top employer, we're committed to living our values and supporting our dedicated people who bring their best to work each day because they know their work matters.
About the role
We're looking for an experienced
Accident Benefits Senior Claims Representative
to help get our customers back on track, so they can focus on what matters to them most.
As an
Accident Benefits Senior Claims Representative
for our Accident Benefits team, you will be responsible for investigating moderately complex and complex Accident Benefits claims to ensure a prompt and fair settlement.
What you'll do here:
Analyze and interpret insurance policy wording to determine coverage and assess entitlements which are fair and equitable
Communicate in a timely and respectful manner with the customer, claimants, lawyers and insurers to settle claims and report findings and settlements
Conduct investigations and identify additional information such as independent medical examinations, customer medical or employment history required to clarify and/or justify a claim
Collect reports and statements to determine liability and coverage
Ensure all cases are clearly documented and meet any or all legislative requirements
Assist junior staff with day-to-day issues, escalating more serious issues to senior specialists, consultant or management staff as warranted
Qualifications
What you bring to the table:
University degree or college diploma and/or equivalent business experience
Completed, or are working toward, Chartered Insurance Professional (CIP) designation
Knowledge of medical terminology and/or previous experience/education within a kinesiology or rehabilitation environment is considered a strong asset
Comfortable working/navigating in a paperless environment
Experience with adjudicating claims under pre and post reform regulations
Bilingualism in French and English, spoken and written, is considered a strong asset
A minimum of 5 years of experience adjusting Accident Benefits claims
Ability to communicate and negotiate effectively
Excellent written and verbal communication skills
Strong analytical and decision-making skills
A friendly and positive attitude
Knowledge of the provincial legislation governing auto insurance
Here are a few reasons why others have joined our team:
An award-winning, inspiring workplace that supports its people and recognizes great work (Canada's Top 100 Employers, Aon Platinum Best Employers, LinkedIn Top Company, Glassdoor Best Place to Work & Top CEO, Indeed Top-Rated Workplaces)
Stimulating, challenging projects and development opportunities to help you grow your skills and career
Flexibility in how and where you work
A comprehensive financial rewards program that recognizes your success
An extensive, flexible benefits package
An industry leading Employee Share Purchase Plan where we match 50% of net shares purchased
A casual 'dress for your day' culture that encourages you to be yourself
A $350 annual wellness account that promotes an active lifestyle
Flexible Work Arrangements
Right now, we support 100% remote work, if your role permits. We anticipate that in November, we'll be moving to a hybrid approach which gives us the best of both worlds - a mix of home and in-office workdays.
Closing Statement
We are an Equal Opportunity Employer
At Intact, our value of Respect is founded on seeing diversity as a strength, being inclusive and fostering collaboration. We value diversity and strive to create an inclusive, accessible workplace where all individuals feel valued, respected and heard.
If we can provide a specific adjustment to make the recruitment process more accessible for you, please advise the Talent Acquisition partner who reaches out about the job opportunity and they will work with you to meet your needs.
Background Checks
As an employer and publicly traded financial services company, the best interests of our customers, employees and shareholders are important to us. We want Intact to be a great place to work! This means that internal and external candidates will be asked to consent to background checks so we can learn more about you. Please note that for positions with access to financial data or funds, your credit must be in good standing.
Internal Candidates
For internal candidates, you can apply for a posted position if you have been in your current position for at least 12 months and are performing at a satisfactory level. Please note we may have identified other internal candidates through our Employee Development Program, and that the selection process may also be opened to external applicants.
Eligibility to Work in Canada
It's important that you are legally eligible to work in Canada at the time an offer of employment is made. You may be requested to provide proof of eligibility at that time.
This posting closes on October 6, 2021 at 11:59pm EST.
Referral Bonus
This role is eligible for employee referral bonus. #myReferrals3000
LinkedIn Sponsored
#LI-ONClaims