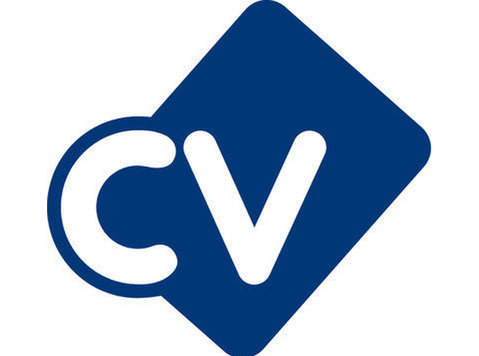 Farm Manager – Potatoes - Canada
Job Ref: 13690KM
The Company:
Our retained client is recruiting for another experienced Farm Manager to manage the full operation and management for one of their potato farms in Canada. Skype video call interviews will be taking place ASAP so please do apply now to show your interest and suitability for this role.
The Role:
The Farm Manager will oversee the successful production of potatoes for French Fry Processing. This includes directing all daily operations from: Planting, Growing, Harvesting and Storing. The Farm Manager's expertise will be utilized in order to attain the highest possible yields, quality, and profitability from farm operations. The successful candidate will be a self-starter with a strong work ethic, "Can Do" attitude and the ability to adapt to a fast paced, dynamic work environment. A comprehensive extended benefit plan package is offered to all full-time employees.
Farm Manager: Key Responsibilities:
1. Provide leadership, direction and guidance to the farm supervisory staff.
2. Manage entire farm operation which includes budgets and P&L's.
3. Manage employee safety programs at the farming operation.
4. Analyze historical farm data and interpret for decision making.
5. Adopt and implement agricultural technology that provides efficiency in operations and that allows data driven decisions.
6. Adhere to all Agricultural Sustainability initiatives for Customer needs.
7. Produce the highest quality raw product for short term and long-term storage.
8. Identify/implement crop management practices to enhance quality of production and evaluate current and new production practices.
9. Scale all operations of the business to ensure the proper utilization of capital/human resources.
10. Partner with internal stakeholders to determine raw requirements to meet business demands.
11. Cultivate positive relationships with our suppliers, customers and Landlords in the Agricultural Community.
Farm Manager: Qualifications:
1. Education Required: Post-secondary education in Agriculture and/or Business.
2. Years of Experience required: 4+ years Farm Management experience. Direct experience with potatoes strongly required, experience with row crop(s) preferred.
3. Experience preparing and managing budgets.
4. People management & leadership experience.
5. Experience with development of the following:
1. Centre Pivot Irrigation.
2. Land Development with new irrigation and infrastructure.
6. Sustainable fertility management.
7. Full understanding of disease, fungi and insect management required.
8. Strong communication and interpersonal skills.
9. Proven analytical and problem-solving skills.
10. Excellent attention to detail and organizational skills, with a strong focus on program improvement.
11. Negotiation and business skills including the ability deal with landowners.
12. Willingness to work flexible hours is required.
13. Proficiency with Excel, Word, PowerPoint.
Farm Manager Package:
GBP equivalent to c£60K-£70K Basic Salary
+ Various company benefits to be discussed.
How to apply: Please send your CV and cover letter.
We thank all applicants who apply for this role. However, please be advised that only those short listed for an interview will be contacted. Please be assured that your job application will be managed in complete confidence and your personal details will not be passed to any third party without your prior permission.
To keep up to date with Agricultural and Farming Jobs latest vacancies, please use our simple registration process via the 'Candidate' button on our home page. You can also set free Job Alerts so that you will be notified of new and relevant job vacancies.
Please follow us on our social media pages; LinkedIn, Facebook and Twitter.
Agricultural and Farming Jobs are an established specialist Agricultural Recruitment business with offices based in rural Worcestershire. We have a specialist and dedicated Headhunting Recruitment Division as well as a specialist Jobs Advertising Division. We recruit specifically for all roles within the Agricultural industry and support the recruitment needs of all related clients including; Farms, Agricultural Machinery, Fresh Produce, Food, Horticultural, Equestrian, Finance and Veterinary companies on an International basis. We offer an exceptional service with a personable, yet highly professional approach