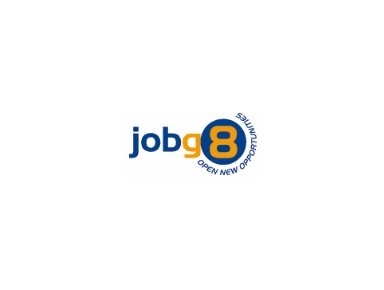 From coast-to-coast, our inspiring colleagues are at the heart of what we do best: helping people, businesses and society prosper in good times and be resilient in bad times. With our team, you'll bring this purpose to life every day by living our Values, being open to change, and pursuing your goals.
At Intact, we'll give you countless opportunities to learn and grow, alongside a diverse and passionate community of experts - the best the industry has to offer. You'll be empowered to be your best self, do your best work, and make a meaningful impact. Here, you can: shape the future of insurance, win as a team, and grow with us.
About the role
This individual will provide expertise and support to the Property claims department. You will provide claims settlement authority on large and complex claims files, coach and mentor claims professionals, and take on special projects.
Your Job
Provide direction on complex claims by assisting in the analysis of claims, coverage issues, and liability situations. This includes the following:
-Technical guidance and advice to adjusters
- Assessment of exposure, coverage, action plans, class actions, negotiation of settlements, defense strategies and Alternative Dispute Resolution.
- Assisting with the exposure, recognition, and quantification of case reserves for the ultimate probable outcome.
Provide expertise to improve corporate guidelines and programs to effectively manage loss costs and expenses and for consistent application of claims settlement policies and procedures.
Develop solutions and metrics to improve both process and personnel to better serve customers, solve systemic problems and meet corporate goals.
Identify training gaps and make recommendations; may involving the Training team in developing and delivering the solutions.
Act as an informal coach, mentor, and resource to claims staff and managers.
May engage in special projects to improve overall claims technical knowledge in the Property claims department.
Qualifications
10 years or more property claims adjusting experience
Achieved or working towards the Chartered Insurance Professional designation
Education level: Bachelor's degree or equivalent experience.
Strong communication skills
Knowledge of Microsoft Office Suite and computer tools
Flexible Work Arrangements
Right now, we support 100% remote work, if your role permits. We anticipate that in November, we'll be moving to a hybrid approach which gives us the best of both worlds - a mix of home and in-office workdays.
Closing Statement
We are an Equal Opportunity Employer
At Intact, our value of Respect is founded on seeing diversity as a strength, being inclusive and fostering collaboration. We value diversity and strive to create an inclusive, accessible workplace where all individuals feel valued, respected and heard.
If we can provide a specific adjustment to make the recruitment process more accessible for you, please advise the Talent Acquisition partner who reaches out about the job opportunity and they will work with you to meet your needs.
Background Checks
As an employer and publicly traded financial services company, the best interests of our customers, employees and shareholders are important to us. We want Intact to be a great place to work! This means that internal and external candidates will be asked to consent to background checks so we can learn more about you. Please note that for positions with access to financial data or funds, your credit must be in good standing.
Internal Candidates
For internal candidates, you can apply for a posted position if you have been in your current position for at least 12 months and are performing at a satisfactory level. Please note we may have identified other internal candidates through our Employee Development Program, and that the selection process may also be opened to external applicants.
Eligibility to Work in Canada
It's important that you are legally eligible to work in Canada at the time an offer of employment is made. You may be requested to provide proof of eligibility at that time.
This posting closes on September 30, 2021 at 11:59PM EST.
Referral Bonus
This role is eligible for employee referral bonus. #myReferrals1000