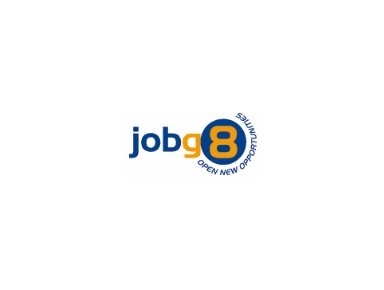 Psychologist (MA or PhD)
Competitive starting salary
Balanced, manageable caseload
Opportunity to collaborate and learn from diverse therapeutic practices, both mental and physical
Positions available all over Canada
Working with Lifemark
Everything we do as a company shares a singular focus: care.
That might be pretty obvious given that Lifemark is a leading provider of physio and health services in Canada; but when you join our team you ll see that for us, care means much more than you might expect.
Care is how we treat our employees: helping psychologists maintain a balance between billable hours and administration, and providing exceptional mental wellness and support services to our caregivers.
Care is how we work together as a team: consulting with each other in our areas of expertise, and collaboration across disciplines to deliver optimal patient outcomes.
Care is helping our patients every step of the way: from accurate diagnosis to personalized care programs that address their physical and psychological needs.
We re seeking talented psychologists like you: people who find meaning and purpose in improving the lives of others.
The Role
Our team of psychologists provides therapeutic services to patients in their provinces. Typically, cases will come through referrals, and our intake team will match patients with appropriate care professionals in their area. As a psychologist, you ll be responsible for a full range of services: assessment, treatment, supervision, and consultation.
You'll be working with a multi-disciplinary team treating clients who present with a wide variety of issues, referred from a variety of sources including workers compensation, long-term disability claims, accident claims, private direct referrals, and more.
Lifemark has recently been awarded a multi-year contract to deliver Rehabilitation Services and Vocational Assistance to Veterans on behalf of Veteran Affairs Canada. In the coming months, you'll have the opportunity to serve and support those who have served this country as they transition to life after military service.
No matter the case, all our psychologists can be proud of the work they do helping people get well, improve, and thrive.
The Details
We have openings for both full and part-time permanent psychologists.
Full-time psychologists will receive a guaranteed, competitive salary. Part-time psychologists will receive a negotiable hourly wage or fee for service, depending on their skills and experience (with an expectation of being able to work 3 days/ week).
Full-time staff will also receive access to our customizable benefits plan and our robust employee assistance program.
Qualifications
MA or PhD in psychology
Registration in your provincial professional college (College of Psychologists British Columbia, Ontario, etc.)
Professional therapeutic experience, preferably in disability, return to work, or an insurance/health related practice
Practical experience and training in the provision of evidence-based treatment (CBT, ACT, DBT etc.)
Professional liability insurance
Experience working in a collaborative, multi-faceted care environment would be an asset
Experience working with a variety of third-party payers considered an asset (e.g. WSIB, Auto Insurers, Disability Insurers)
Applying with Ian Martin
Ian Martin is an established healthcare, IT and engineering hiring firm with over 60 years experience connecting talented candidates with meaningful work. When you apply, you ll get more than just a chance at a great job-you ll become part of a vast network of engineering and tech employers that are always changing.
We strive to build teams that reflect the diversity of the community we work in and encourage applications from traditionally underrepresented groups such as women, visible minorities, Indigenous peoples, people identifying as LGBTQ2SI, veterans, and people with disabilities.