Company:
Cogeco Cable - Canada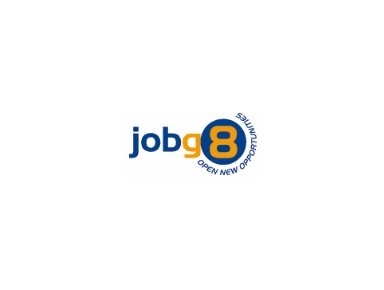 Our culture lifts you up-there is no ego in the way. Our common purpose? We all want to win for our customers. We aim to always be evolving, dynamic, and ambitious. We believe in the power of genuine connections. Each employee is a part of what makes us unique on the market: agile and dedicated.
Time Type: Regular Job Description :
POSITION SUMMARY:
The incumbent is responsible for establishing top-level cloud architecture strategy, guidelines, patterns, frameworks, policies and practices; supporting internal customers with architecture design, solution design and technical infrastructure. The incumbent is expected to occasionally assist delivery teams with hands-on contributions.
KEY RESPONSIBILITIES;
Maintain and document "top-level" views of how current business capabilities and business functionality are supported by people, process, and technology;

Establish strategic technical target for business capabilities and business functionality;

Take a leading role in the creation of technical roadmaps for the strategic technical target;

Assist senior business stakeholders in the creation of business capability roadmaps;

Works with business stakeholders and analysts to understand and influence key business requirements that drive strategic solutions;

Establish policies, standards, frameworks, patterns and guidelines on cloud technology to be employed at Cogeco;

Develop, present, and maintain architecture standards through an CTO Council / Architecture Working Group committees;

Collaborate with business analysts, solution architects, technical architects, security architects and data architects to create solutions that respect strategic technical directions;

Perform project reviews, ensuring compliance with architecture standards, roadmaps, patterns and guidelines;

Continuously conduct research to be up to speed with the industry trends and vendor developments. Leverage recent technology achievements to enable new business opportunities;

Mentor solution architects;

Perform other duties as requested by immediate supervisor.
ESSENTIAL QUALIFICATIONS:
EDUCATION
Bachelor of engineering degree or similar technical/mathematics degree required;

TOGAF certification an asset;

ArchiMate certification an asset;

FAIR certification an asset.
WORK EXPERIENCE:
10+ years experience in IT architecture, Solutions and/or Enterprise Architecture is expected;

4+ years experience architecting "cloud native" solutions on a public cloud (Google GCP, Amazon AWS or Microsoft Azure);

Experience on Workday, ServiceNow are an asset.
SPECIFIC COMPETENCIES;
Ability to drive a strategic and technological planning process;

Ability to interpret business needs into reliable, agile and affordable solution;

Possess a thorough knowledge of architecture concepts e.g. service oriented architectures and current leading practices;

Possess a thorough understanding of security & privacy concepts;

Excellent capacity to draft clear and concise written reports for various audiences e.g. VP/SVP to developer;

Strong ability to deal with ambiguity, handle stress and ability to accept constantly changing priorities;

Ability to make decisions;

Ability to assess risks and design mitigations;

Excellent team player;

Ability to understand financial assessments as they apply to architecture solutions e.g. what is the NPV, IRR;

Fluent oral and written English;

Ability to understand oral and written French.
OTHER REQUIREMENTS;
Very occasional travel required (2%);

Attention to detail;

Self-Starter / Shows initiative;

Good time management skills.
Location : Montréal, QC Company : Cogeco Communications Inc.
At Cogeco, we know that different backgrounds, perspectives, and beliefs can bring critical value to our business. The strength of this diversity enhances our ability to imagine, innovate, and grow as a company. So, we are committed to doing everything in our power to create a more diverse and inclusive world of belonging.
By creating a culture where all our colleagues can bring their best selves to work, we're doing our part to build a more equitable workplace and world. From professional development to personal safety, Cogeco constantly strives to create an environment that welcomes and nurtures all. We make the health and well-being of our colleagues one of our highest priorities, for we know engaged and appreciated employees equate to a better overall experience for our customers.
If you need any accommodations to apply or as part of the recruitment process, please contact us confidentially at