Company:
Cogeco Cable - Canada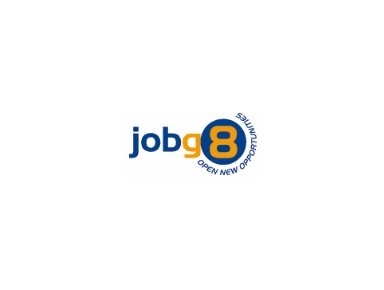 Our culture lifts you up-there is no ego in the way. Our common purpose? We all want to win for our customers. We aim to always be evolving, dynamic, and ambitious. We believe in the power of genuine connections. Each employee is a part of what makes us unique on the market: agile, dedicated, problem solvers.
Time Type: Regular Job Description :
As a DevOps, you will help to automate, standardize and streamline our operations and processes. This role is expected to build and maintain tools for environment management, deployment, monitoring, and operations, as well as troubleshoot and resolve issues in our dev, test and production environments.
Primary Responsibilities: ​
Manage CI and CD tools with the team;

Document and design various processes; update existing processes;

Improve infrastructure development and application development;

Follow all security best practices and procedures as established by the company.

Handle code deployments in all environments;

Monitor metrics and develop ways to improve;

Provide technical guidance and educate team members and coworkers on development and operations;

Work directly with the Product delivery teams (Dev and QA members) teams to test and validate system integrity;

Design and implement build, deployment, and configuration management;

Build and test automation tools for infrastructure provisioning;

Brainstorm for new ideas and ways to improve development delivery;

Consult with peers for feedback during testing stages;

Build, maintain, and monitor configuration standards;

Maintain day-to-day management and administration of backlog.
Requirements:
Bachelor degree or any equivalent combination of training and experience;
5-8 years of relevant experience;
Strong background in Linux/Unix administration;
Experience with automation/configuration management using either Puppet, Chef or an equivalent;
Experience with Jenkins;
Experience with Docker, Ansible, and Kubernetes is a plus;
Ability to use a wide variety of open-source technologies and tools, as well as cloud services (experience with AWS is required);
Strong experience with SQL and MySQL (NoSQL experience is a plus);
Working understanding of code and script (Java, PHP, Python, Perl);
Knowledge of best practices and IT operations in an always-up, always-available service;
Ability to code and script;
Experience with systems and IT operations;
Experience in an Agile environment;
Comfort with frequent, incremental code testing and deployment;;
Strong grasp of automation tools;
Data management skills;
Strong focus on business outcomes;
Comfort with collaboration, open communication and reaching across functional borders.
Location : Montréal, QC Company : Cogeco Connexion Inc
Being inclusive is simply welcoming you to be yourself!

Being inclusive also means fostering a climate of trust and respect, and encouraging diversity and equity for every candidate wanting to be part of the Cogeco team.

Being inclusive allows us to reduce barriers in the workplace and to take actions to enable accessibility for all!

Being inclusive is more than a word, it's our commitment to you!
If you need any accommodations to apply or as part of the recruitment process, please contact us confidentially at