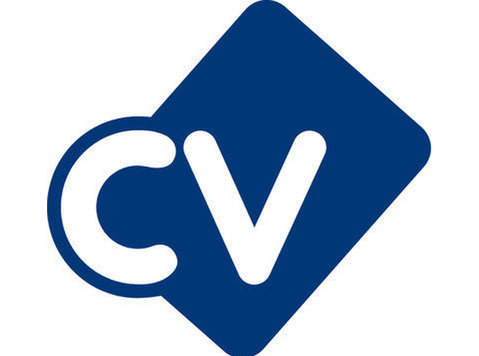 Salary: £50,000 to £55,000 per annum plus a car/car allowance, bonus potential and enhanced pension
Hours: 40 hours per week
Location: Home based with travel
When you see the world as we do, you see the chance to help the world take better care of its resources and help it become a better place for everyone. It's why we're looking for someone who sees the world in a similar way, to take up an exciting Mechanical Package Manager role in our Infrastructure Projects team.
Because of our responsibility when it comes to leading change, resourcing takes every single one of us, and this is how you can play your part. And if you're keen to see the difference you can make, this role will suit you perfectly.
It doesn't matter if you're looking to overhaul the industry, or just do a good day's work. We know that everyone here at Veolia can help us work alongside our communities, look after the environment, and contribute to our inclusive culture.
What will you be doing?
You will have overall responsibility for the successful technical execution of the Mechanical Works Package for new build materials recycling projects within time and budget requirements, including the initiation, planning, specification, design, execution, commissioning and performance testing in line with end-user requirements & standards.
This will include planning and coordinating the Mechanical Works technical design from start to finish, including: establishing end-user requirements, developing a basic design concept, organising the internal and external design resources to develop technical specifications for tendering.
You will also verify that the Mechanical Works are completed in compliance with contract specifications by organising necessary on and off site quality assurance and acceptance testing, ensuring quality control checks are completed (i.e. independent verification, client sign off etc.).
What are we looking for?
Mechanical Works Management experience or equivalent managing a multi disciplined engineering team in a relevant industry - a project leader who is proactive and performance focused with strong customer and team management skills
Strong health and safety knowledge to cultivate the "think safe, work safe, home safe" culture, including familiarity with the CDM regulations
Confident engaging with internal and external managers to ensure that projects are developed in order to meet the business growth needs and optimise project outcomes.
HND or Bachelor's Degree in Mechanical Engineering or similar SMSTS or IOSH SHE for Construction Site Managers / NEBOSH Managing Safely in Construction
Level 6 NVQ or equivalent in Project/Construction Management or similar CSCS Health and Safety card or equivalent would also be beneficial.
Our promise to you
Here at Veolia, we know that a genuinely good role goes both ways.
So alongside your salary or hourly pay, you'll get 25 days of holiday alongside an extensive benefits package, which includes our market-leading pension and share scheme, alongside a range of employee discounts. Also to help you further, we provide mental health and financial support, so you can lean on us whenever you need to.
Apply today, so we can make a difference for generations to come.
Here at Veolia, we're proud to be known as an equal opportunities employer. We know how important it is to be fully committed to building and maintaining a diverse and inclusive place to work for every one of our colleagues. So no matter their age, gender, gender expression, disability, race, ethnicity, religion, belief, sexuality or veteran status, every applicant who meets the minimum requirements will be considered fully