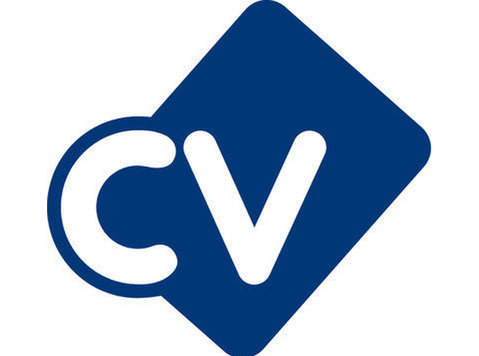 Recruitment Hunters are recruiting for an experienced French Speaking Payroll Specialist to run French Payroll. 4 Positions are available. This role will be working for a large international organisation in Granada, Andalusia, Spain.
This is a new French Speaking Payroll Specialist will be the main point of contact for the firms French clients. French (Native / Fluent) & a good level of English is required. The Spanish fluency is not needed for this role, this could also be taught to assist.
Main Responsibilities: - French Speaking Payroll Specialist
Duties include but are not limited to:
You will be the main point of contact for our French clients and you will lead the Payroll activities for multinational companies
Ensure that the payroll is compliant and all entries are made in line with French legislation.
To assist in the smooth running of Payroll processes and provide excellent transaction processing in terms of Back Office interventions to operate the numerous systems that feed into the payroll.
The work is rule based and structured around an agreed Payroll Calendar; it is supported through detailed processes, procedures and templates.
Thorough knowledge of the processes, procedures and templates and excellent and efficient execution of these with a right first time mentality. Individuals should be flexible and able to operate across a range of processes and procedures.
You will be responsible for ensuring the effectiveness and efficiency of the employee payroll delivery.Experience Required:- French speaking Payroll Specialist
Strong knowledge of French payroll legislation, processes and policies. (MUST)
Ability to apply payroll legislation knowledge across the company network.
Confident and credible as the face of Payroll to the business, HR stakeholders and team members.
Work experience in a complex, high volume payroll environment.
Highly numerate with good attention to detail.
Experience working within a HR Business Partnering Model.
Excellent IT skills
Native/fluent level of French, good level of EnglishOther Benefits on Offer - Payroll
International and multicultural environment (25+ languages spoken)
Flexibility and smart working
Career Development Plans
Transparent Reward and Recognition schemes
Relocation Package including Flight, 1st week + 1st month accommodation allowance
Language courses (Spanish, English, German, French, Italian, etc.)
Annual Salary Review
Administrative Support
Group activities, Yoga classes, psycho-physical wellbeing, etc.
Fresh fruit every week, discounts with wellness clubs, restaurants, cinemas and much moreThis is full time French Speaking Payroll Specialist role, the role will be paying 25.000 Euros - 32.000 Euros Depending on experience.
If this French Speaking Payroll Specialist position sounds like you and you are experienced with French Payrolling, then please forward your CV to Steve at Recruitment Hunters
"Let us do the hunting...so you don't have to!"
Recruitment Hunters is an independent recruitment agency based in Cambridgeshire who place permanent, contract & temporary staff into firms across East Anglia (Cambridgeshire, Suffolk & Norfolk) & West London. We focus on 4 main sectors from Commercial, Accountancy, Engineering to Technical. The types of roles we recruit for as follows: Administration, Accounts, Customer Service, Logistics, Credit Control, Ledger Clerks, Sales, Account Management, Management, IT, HR, Directors, Engineering, Accountants, Analysts, Insurance, Technical, Public Relations, Marketing, Design, Legal, Call Centre, Receptionists, Pa's, Bi-Lingual, Field Sales, Graduates, Juniors, Mortgage Underwriters, Banking & everything in-between.
Granada, Spain, Malaga, Andalusia, Payroll, International, Europe, French, English, Spanish, French Payroll, Legislation, Wages, Payroll, Wages, Costing, Manuel Calculations, French, Spain, Granada, IT, HR, Human Resources, Pay, Salary, NI, French, Euro, Euro Exchange, Company Payroll, Bureau, Payroll, Bureau, Multinational Payroll, French payroll, French Speaking, Fluent French, Good English Level, Spain