Company:
British Antarctic Survey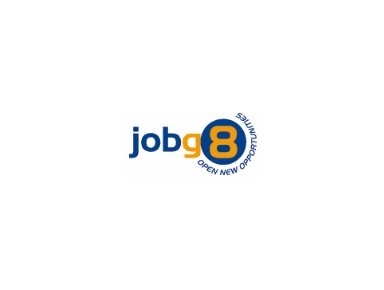 IT Engineer - Winter
Contract type: Antarctic Contract
Duration: Winter (18 Months)
Salary: £24,685 per annum initially. Additionally, upon completion of a successful tour, you will receive a bonus of up to 10%.
Benefits: We offer generous benefits
Team: Antarctic employment pool team
Location: Antarctica (Rothera)
Closing date:31 March, :59 pm
Description:
British Antarctic Survey is offering a unique opportunity as an IT Engineer (Winter) in Antarctica.
Who we are:
British Antarctic Survey (BAS) delivers and enables world-leading interdisciplinary research in the Polar Regions. Our skilled science and support staff based in Cambridge, Antarctica and the Arctic, work together to deliver research that uses the Polar Regions to advance our understanding of Earth as a sustainable planet. Through our extensive logistic capability and know how BAS facilitates access for the British and international science community to the UK polar research operation. Numerous national and international collaborations, combined with an excellent infrastructure help sustain a world leading position for the UK in Antarctic affairs. British Antarctic Survey is a component of the Natural Environment Research Council (NERC). NERC is part of UK Research and Innovation
We employ experts from many different professions to carry out our Science as well as keep the keep the lights on, feed the research and support teams and keep everyone safe! If you are looking for an opportunity to work with amazing people in one of the most unique places in the world, then British Antarctic Survey could be for you. We aim to attract the best people for those jobs.
COVID-19 update:
We have a responsibility to do everything that we can to ensure that BAS Ships and Stations remain COVID free and that staff are deployed safely and responsibly. Our medical screening for this season will therefore take account of the recognised factors that increase your risk of an adverse reaction to the coronavirus (Primarily this is BMI at or above 30, age over 60 years old, or a history of smoking). The assessment is done confidentially by our Medical Unit and the criteria might be subject to change.
You might be required to quarantine two weeks prior to your deployment, and you might sail to Antarctica on our polar ship.
All applications will be checked at point of application by BAS staff and those without the right to work in the UK or without a realistic prospect of being able to acquire the right to work in the UK will not progress.
Please read the Applicants guide here before submitting your application.
Purpose:
To provide operational and technical support for the IT & Data Management systems in the Antarctic. The IT Engineer will be a flexible and capable IT professional able to support a wide range of equipment.
Qualification:
BTEC/National Diploma or equivalent in computing or equivalent working experience.
Duties:
To implement, maintain and support IT and data services at Rothera.
Front line support of all station computer hardware and software including Cisco network infrastructure, VMware ESX, Windows servers, workstations and personal laptops.
To monitor deployed systems in order to produce plans for maintenance and future improvement.
Installation work for new equipment as required.
To fully contribute to the work of IT, data management and BAS as appropriate.
Upkeep of documentation.
Provide training and support for base personnel.
To carry out work in a safe and professional manner.
Some support for radio operation / communications with other stations, ships, field parties and aircraft.
Some cover for Meteorological weather reporting and balloon launching.
Partake in general base duties as required.
To undertake other duties as required by the director
Please quote reference: BAS 21/05
Publication date: 8 January 2021
Closing date for receipt of application forms is: 31 March 2021
Interviews are scheduled to be held: 27 April 2021
As part of our commitment to equality, diversity and inclusion and promoting equality in careers in science, we hold an Athena SWAN Bronze Award and have an active Equality, Diversity and Inclusion programme of activity. We welcome applications from all sections of the community. People from ethnic minorities and disabled people are currently under-represented and their applications are particularly welcome.