Company:
Careersineurope.eu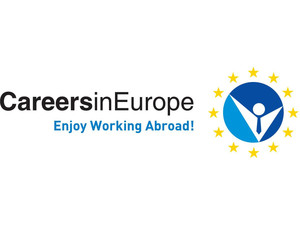 Our client is a global management consulting, technology services and outsourcing company with over 400 000 people in more than 120 countries around the world. The company is known for its broad global resources and deep technical know-how, applied in collaboration with top world brands to impliment ideas and deliver results. 
We are looking for a German speaker to join their Collections' team. This is an excellent opportunity for starting your career with one of the world´s leading global companies while working in the vibrant capital of Czech Republic located in the heart of Europe.
The Junior Cash Collections Specialist will be responsible for processing accounts receivable transactions mainly cash collections activities (direct and indirect), customer queries and dispute resolution activities, billing, posting customer payments, gathering and analyzing financial information, etc.
Analyze customer account balances
Investigate and resolve customer issues
Correspond and negotiate with customers (direct contact over the phone and also by e-mail) 
Write off uncollectible balances
Research and process disputes/deductions 
Receive and respond customer requests and inquiries 
Maintain bad debt reserves & allowances 
Prepare Accounts Receivable reporting 
Assess New Customer Credit Risk and Monitor Existing Customer & Portfolio Credit Risk 
Maintain customer master data structure
Fluent in German and English 
Strong communication skills (both spoken and written) 
Responsibility and accuracy in the completion of received tasks
Good team player
Ability to solve urgent matters and work under pressure 
Flexibility, especially in the period of month/quarter/year-end closing 
Reliable, proactive approach to entrusted tasks (thinking outside the box is a plus) 
Microsoft Office skills
Previous accounting experience or studies is an advantage
https://www.careersineurope.eu/index.php/page/vacature/solliciteren/1/id/726799/SiteId/3
Match criteria: Customer Service & Support, Administrative & Secretarial, Other, Finance & Banking, Consulting, Manual Labor / Blue Collar, Specialist / Highly skilled, Staff / White collar, Permanent (1 > year), Customer service, Controlling, Secretarial / PA, Accounting, Backoffice / Order Management, Euro 1400 - 1600, Euro < 1400, 36 - 40 hours (Fulltime), Mid level, Entry level / none, Higher level (BA/Bsc), Starter, 1 - 2 years, 2 - 4 years, 4 - 6 years, Czech Republic, English, German, Yes, EU/EER citizen or general work permit
Consultant name: Careers in Europe Recruitment
Consultant e-mail: [...]
Company name: CareersinEurope.eu
Posted by:
Niels Jordens