Company:
Careersineurope.eu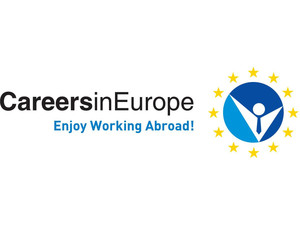 Global HR specialist servicing clients in major industries from and in various locations in the world. Currently they are looking for colleagues for their Prague office.
Procurement is a process of obtaining goods or services for the best possible value or price that are vital for the organization. This includes processing of orders according to set guidelines and improve and automate the purchasing system based on the most wanted goods and services.
Daily activities include:
• Provide telephone and email support during office hours.
• Requisition Processing:
o Pre-qualify requests by determining quality and completeness based on guidelines.
o Identify and source potential suppliers based on the requirements provided by client.
o Obtain and analyze quote/pricing from non-contracted suppliers.
• Help Desk Support:
o Assist with process guidance and functional questions
o Direct communication with users and suppliers via phone and email.
o Solving issues arising in connection with procurement processes in the system and client`s tools.
• Content Maintenance:
o Maintain and Obtain supplier information.
o You will interface directly with suppliers and clients either by email or phone.
• Customer Service background
• Dutch and English, Dutch on min. C1 level
• Basic Microsoft Office Knowledge
• Active team player with a pro-active attitude
• Experience in Purchasing or Logistics is an advantage
https://www.careersineurope.eu/index.php/page/vacature/solliciteren/1/id/722591/SiteId/3
Match criteria: Customer Service & Support, Administrative & Secretarial, HRM & Recruitment, Consulting, Manual Labor / Blue Collar, Specialist / Highly skilled, Staff / White collar, Permanent (1 > year), General administration, Customer service, Controlling, HRM, Euro 1400 - 1600, Euro < 1400, 36 - 40 hours (Fulltime), Mid level, Entry level / none, Higher level (BA/Bsc), Starter, 1 - 2 years, 2 - 4 years, 4 - 6 years, Czech Republic, English, Dutch, Yes, EU/EER citizen or general work permit
Consultant name: Careers in Europe Recruitment
Consultant e-mail: [...]
Company name: CareersinEurope.eu
Posted by:
Niels Jordens