Company:
Careersineurope.eu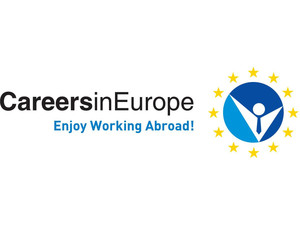 Our client is an international service provider in the aviation industry. For one of their partners, they are looking to recruit Customer Service Consultants to support their team.
You will learn a lot (especially the handling of the booking programs Amadeus / Oscar) 
You will practice your German and English skills daily
You will be helping people
You will be able to contact the air travel customers by phone for bookings, general questions or delays
And besides, you will also have a lot of fun!
Friendliness & helpfulness
Good communication skills
Fluent in German and English (wrriten and verbal), min. Level B2
Previous experience in customer service consulting is beneficial
Our client will only consider applicants with the nationality of one of the EU/EEA countries, and NOT in need of work permit to be arranged.
https://www.careersineurope.eu/index.php/page/vacature/solliciteren/1/id/734910/SiteId/3
Match criteria: Customer Service & Support, Consulting, Manual Labor / Blue Collar, Specialist / Highly skilled, Staff / White collar, Permanent (1 > year), Temporary (0,5 - 1 year), Customer service, Euro 1400 - 1600, Euro < 1400, 36 - 40 hours (Fulltime), Mid level, Entry level / none, Higher level (BA/Bsc), Higher level (MA/Msc), Starter, 1 - 2 years, 2 - 4 years, 4 - 6 years, 6 - 10 years, Czech Republic, English, German, Yes, EU/EER citizen or general work permit
Consultant name: Careers in Europe Recruitment
Consultant e-mail: [...]
Company name: CareersinEurope.eu
Posted by:
Niels Jordens