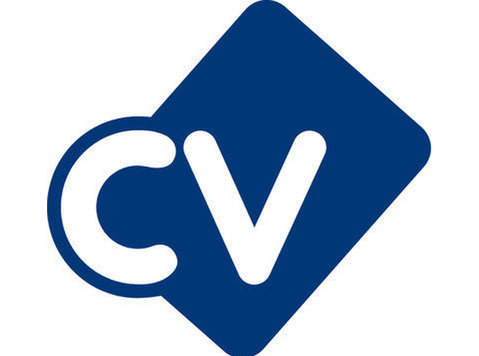 GBR Recruitment are working in exclusive partnership with a well established progressive Danish company who are based in the Southern area of Denmark, recruiting for an experienced HR Business Partner / HR Advisor who would class themselves as a true HR generalist (360 degree) to strategize and deliver the bespoke HR / ER services to the company in line with its CI growth strategy.
This role is open to those wanting to work 3 days or 4-5 days so could fit in well with working parents around school hours or work well for those just seeking part time hours, all considered
Overview of the HR role:
This is a key bilingual role (fluent in both Danish & English) providing high quality HRBP support to the management team and employees within this progressive and developing operation.
The HRBP will be responsible for ensuring highest level of HR support to the companies Southern Denmark facility with people management and organisation development.
As the dedicated stand alone HRBP you will be effectively ensuring that the business has the right person in the correct position plus ensuring they possess the specific competences and motivation according to the company's culture, ethos & values.
The HRBP is responsible for developingand implementing the overall business / HR strategy by successfully partnering with the onsite management team to deliver the companies short term, mid-term, and long-term goals across the whole operation from a HR, ER, CI, Change, Wellbeing and Diversity, Quality and culture perspective playing a key part in projects.
This role requires a professional HRBP Generalist who can multi-task and adapt to business needs.
HR Duties & Key Responsibilities:
This role will lead the employee attraction and onboarding process making this quality focused company an "employer of choice" within the Southern area of Denmark as well as looking at employee retention levels retaining the right skills and those individuals that add real value to the business across all divisions.
A continuous focal point for the HRBP would also be on the organisation and its ethics and company values including but not limited to mentoring, coaching, and training of the management team to ensure high leadership skills as well as ensuring they are fully compliant with HR and Employment Law representing the business in the right manner.
The HRBP will motivate, develop, and promote the companies' employees to achieve the highest levels of performance with the emphasis on everyone embracing the working as part of a team ethos which in turn will help the business to drive exceptional service levels to all its customers in the open market.
Key Focal Points Include:
Based on your solid experience with HR's core disciplines such as recruitment, performance management, development and employment law, you act as a trusted advisor to support the business in developing strong teams, skilled leaders and a strong culture.
More specific you will be responsible for:
* The entire recruitment process from a-z, including writing job adds, conducting interviews and testing
* Supporting and coaching employees and managers on performance-related issues
* Employee onboarding and development as well as continuous learning within the organisation
* Support, advise and coordinate the administration of organisational changes
* Design and implement effective HR policies and people management processes
* Lead employee's internal career progression by delivering a strong L&D programme
* Candidate attraction, resourcing the right talent, implementing effective onboarding processes
* Create and implement job role descriptions for all job roles to be used by all hiring managers
* Managing employee/s short term and long term absence, time and attendance issues and disciplinaries
* Play a key part in the company's strategic objectives ensuring they are delivered
* Adhering to Danish employment acts, as well as Union and local agreements at all times
* Effective and professional cooperation with the Danish authorities as and when required
* Responsible for ensuring and delivering employee wellbeing, diversity and full inclusion for all
* Dealing with any payroll queries such as missing hours, wrong payment rates etc.
* Networking with other local businesses in order to understand the local job market fully
* Responsible for the HR and employee development / training budget
* Participate and support employee surveys rectifying / addressing any concerns plus maybe taking on ideas
* Project management of various relevant HR development projects
Required Skills, Experience & Qualifications:
* A HR professional who is used to operating at a HR Business Partner, HR Advisor, HR Officer level
* Professional HR / Personnel Qualifications with experience in a comparable role
* HR / Personnel experienced within Manufacturing, Engineering or Distribution
* Experience in using HR systems with strong Excel skills
* Fully experienced in Danish Employment Acts, Employment Law, Legislation and Compliance
* Bilingual with full fluency in Danish (mother tongue) and English as a 2nd language
* Most importantly, you are a team player with excellent communication skills and a can do attitude.
This role is commutable from: Svendborg, Aarhus, Kolding, Kerteminde, Agedrup, Vollsmose, Marienlund, Seden, Munkebo, Asum, Ladby, Revninge, Fyn, Ringe, Vissenbjerg, Otterup, Nyborg, Haarby, Bogense, Fredericia, Svendborg, Tasinge, Slagelse, Bramdrupdam and areas close to these listed
This role may suit someone working as: HR Advisor, HR Business Partner, HR Officer, HR Manager, Personnel Manager, Personnel Officer, Personnel Advisor, People Manager, People Office, People Advisor, HR & Training Officer or similar job titles with comparable skills and duties
Interviews to take place immediately