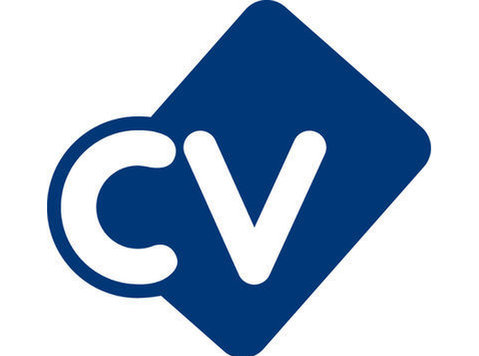 Force Safety Officer/HSE (055jc) – Sinai, Egypt – circa £60k + Benefits
My client, who are an independent international organization, created by agreement between the Arab Republic of Egypt and the State of Israel, with peacekeeping responsibilities in the Sinai are now seeking to recruit a Force Safety Officer/HSE Officer.
You will be reporting to the Chief of Staff (COS) via the Assistant Chief of Staff (ACOS) and you advise the Force Commander (FC) on safety and occupational health functions in order to protect and preserve personnel and property against accidental loss. As the principal staff advisor and subject matter expert on safety and occupational health, the Forces Safety Officer (FSO) makes recommendations to the Commander on Force safety policy, standards and guidance as well as coordinates programs that ensure safe and healthful workplaces, procedures, and equipment. The FSO is assisted in the performance of duties by the Force Safety Officer Assistant (FSOA), which at this time is a Canadian Warrant Officer.
Therefore, your responsibilities will include:
* Serves as the principal advisor to the FC and COS on safety matters in the Force.
* Develop regular inspection programs and actions that ensure adherence to Force safety and occupational health procedures and prompt correction of unsafe acts and conditions.
* Review and evaluate programs for carrying out approved safety and occupational health policies and standards.
* Develop programs to provide safety and risk management training to military and civilian personnel, as well as provide hazard recognition and abatement training specific to work sites or activities.
* Investigate accidents to determine causes and prevent recurrence.
* Initiate accident prevention measures necessary to control hazards.
* Establish and sustain a repository of historical files and investigation reports for analysis in identifying trends and lessons learned.
* Establish the Force Safety and Occupational Health Advisory Council composed of key leaders designated by the Force Commandeer. This council will be chaired by the Force Commander or COS and meet at regular interval as determined by the Force Commander to discuss safety and occupational health related trends and make recommendations.
* Develop and implement programs to integrate safety and occupational health concerns into Force risk management procedures.
* Develop and update Force Standard Operating Procedures (FSOP and Safety Annexes for Operation Orders).
* Provide safety and occupational health related input to the formations Annual Report to the Rome HQ.
* Manage the Force safety budget and awards program.
* Coordinate with Force Contracts Manager (FCM) and the Facilities Engineering Officer (FEO) to address safety concerns with contractors and labour contract employees.
* Operate from South Camp (SC), but performs duty at FOB(N), remote sites, and accident scenes throughout the region as required.
* Supervise and mentor the FSOA in South Camp and subordinate CHC in FOB(N).
* Performs other duties as assigned.
To be eligible for the role, you will need the following qualifications and experience:
* Education. Four-year university/college degree is required, but other applicants will be considered only if exceptional work skills with at least 10 years of experience are evident in the field of occupational safety and on vehicle fleet safety.
* Certification. An internationally recognized safety training certification is required, i.e. NEBOSH Diploma.
* Work Experience. Must have a minimum 5 years of working experience in the field of occupational safety and health. Must have some experience working with or for military organizations. Must have experience conducting formal and informal investigations of safety related incidents.
* Staff skills. Must have good communications skills, oral and written. Must be independently capable of preparing and presenting a briefing to VIPs (General Officer/Ambassadors), as well as being able to communicate fundamental aspects of safety to the user/operator level.
* Must possess computer skills with experience in the Microsoft suite of programs including: Word, Excel, PowerPoint, Outlook (including email), and statistic programs such as Charts and Graphs. Experience with SAP would be advantageous.
* Experience living in the Middle East is a plus.
In return they are offering a good tax-free salary package of $76,031 which is about £60k depending on exchange rate, as well as an outstanding benefit package, pension plan, as well as ongoing professional development program. You will also be entitled to 28 ½ days leave per year, with free flights, accommodation, food, insurance as well as a host of other extras that make this package outstanding.
For more information, please contact Jean-Claude Hedouin at Ex-Mil Recruitment Ltd on (phone number removed) ext 1.
DUE TO THE NATURE OF THIS RECRUITMENT CONSULTANCY, WE ARE ONLY ABLE TO REPRESENT INDIVIDUALS WHO ARE EX MILITARY