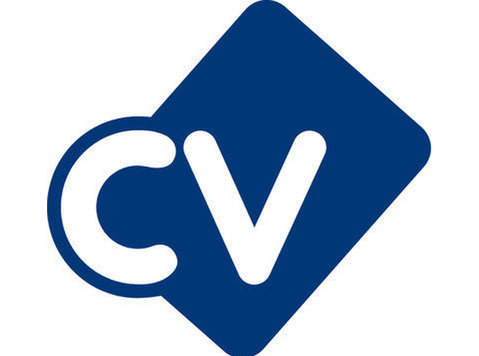 Installation Project Engineer-Germany
Your new company
You will be joining for the largest manufacturer of cables, with nearly 140 years of experience, with more than €10 billion annual revenue, and more than 28,000 over 50 countries and more than 82 plants. It operates in the business of underground and submarine cables and systems for power transmission and distribution of special cables for applications in many different industries and of medium and low voltage cables for the construction and infrastructure sectors. For the telecommunications industry, the Group manufactures cables and accessories for voice, video and data transmission, offering a comprehensive range of optical fibres, optical and copper cables and connectivity systems. It is a public company, listed on the Italian Stock Exchange
Your new role
The Installation Engineer will support the Installation Project Engineer Lead in the overall
installation work package.
KEY DUTIES & RESPONSIBILITIES
▪ Ensuring that engineering meets all implicit, explicit and mandatory requirements (the
latter including environment, health and safety requirements of a technical and
operational nature) of the Customer;
▪ Preparing a detailed plan of the installation route (including cable routes, cable layout,
route and cable lengths, all instances in which the cables cross or run parallel with
services, joint positions, etc.);
▪ Preparing installation technical documentation (e.g. installation manual);
▪ Planning installation activities;
▪ Drafting detailed technical specifications to be submitted to sub-contractors;
▪ Taking part in Customer meetings upon request by the Project Manager;
▪ Preparing final As Built documentation;
▪ Ensure operations are conducted in accordance with documented plans and procedures
and ensure revisions are discussed and documented with PM;
▪ Ensure each operation of a particular project has been carefully pre planned and that
procedures are documented and understood by the site personnel in advance of
commencing operations;
▪ Ensure operations comply with applicable laws, regulations, standards, environmental
policy & ensure that all practical measures are taken to protect the environment & prevent
pollution.
What you'll need to succeed
Minimum Qualifications:
Honours degree in technical engineer (Civil Engineering preferred)
Knowledge of cable business
Minimum Experience:
2/3 years of experience in similar role
Fluent in English and German, written and spoken
Knowledge of the land cable installation business/market
Knowledge of installation engineering tasks typical of land HV systems
Experience in installation activities planning
Flexibility.
Good relationship approach
Team working capability
Problem solving and target oriented
Pragmatism. Capability to set and to handle pragmatically the priorities.
Capacity to understand and conceptualizes complexity into concise frameworks
Flexibility and capability to manage changes during the work
Wish to quickly learn and get involved.
Knowledge and familiarity with of all basic and common software like Microsoft Project,Word, Excel, AutoCAD, and in the use of the Web
What you'll get in return
An attractive salary package with benefits and the opportunity to work in a multinational company with offices worldwide and a well-known name. You will work with a very experienced team, and this is an exciting job in an innovative and engaged customer-focused project organization, that gives freedom under responsibility, a very good training, a healthy work-life balance, a permanent training track which allows you to develop yourself personally and professional, a people-oriented environment with an interactive health program and a focus on employee well-being.
What you need to do now
The role is based in Germany, in two locations, Würzburg and Bayreuth area and the company offers a salary package according to experience. You must be fluent in both German and English to be considered for this role.
If you're interested in this role, click 'apply now' to forward an up-to-date copy of your CV, or call us now. If this job isn't quite right for you but you are looking for a new position, please contact us for a confidential discussion on your career. Mane Energy acts as an employment agency for permanent recruitment and employment business for the supply of temporary workers. By applying for this job you accept the T&C's, Privacy Policy and Disclaimers which can be found at (url removed)