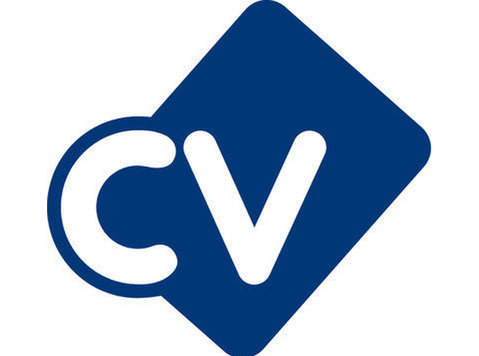 Project Planner-Germany
Your new company
You will be joining for the largest manufacturer of cables, with nearly 140 years of experience, with more than €10 billion annual revenue, and more than 28,000 over 50 countries and more than 82 plants. It operates in the business of underground and submarine cables and systems for power transmission and distribution of special cables for applications in many different industries and of medium and low voltage cables for the construction and infrastructure sectors. For the telecommunications industry, the Group manufactures cables and accessories for voice, video and data transmission, offering a comprehensive range of optical fibres, optical and copper cables and connectivity systems. It is a public company, listed on the Italian Stock Exchange
Your new role
This position is responsible for monitoring complex, multi-year project through identification and
Completion of critical path and parallel work activities to achieve optimum performance.
KEY DUTIES & RESPONSIBILITIES
Develops project cost estimates and resource loaded schedules using Primavera 6 / MS Project software
Calculates earned value management reporting parameters based on input from the operations / production group, provides project reporting of SPI and CPI along with
progress curves and staffing projections and maintains ETC and EAC forecast information
in reporting tools
Acts as a key reference contact and subject matter expert within the company for MS Project / Primavera related issues
Works directly with the Project Managers and project team members to identify and resolve problems in the area of planning and scheduling
Directly monitors, controls, consolidates and provides feedback to the project plans developed and maintained by each Project Manager across the company
Assists project management team in preparation of project reporting including but not limited to scheduling updates and analysis, financial reports, progress reporting, change
management and various reporting for management
Reviews and ensures communication of project related information to ensure project objectives will be executed in a timely manner
Participates in design review meetings, pre-bid meetings, bid clarification meetings, pre- construction meetings, construction status and planning meetings, and project review meetings
Conducts project progress monitoring including identifying critical activities and reviewing forecasts with progress achieved to date
Regularly keeps management informed of problems, issues, and status of the project against the base-line programme
Provides support as required to the Project Manager at customer meetings
Defines, prepares and maintains policies, procedures, tools and best practices related to planning and EVM monitoring
Defines and prepares monthly KPIs and reporting in accordance with project requirement
What you'll need to succeed
Background in project planning and in cable or EPC projects ideally, business fluent in both GEmran and English and good knowledge of Primavera.
Minimum Qualifications:
Bachelor of Science in relevant degree (Engineering, Science, Business).
Proficiency use of MS Project
Proficiency use of Primavera P6
German Native Speaker
Fluent in English
Minimum Experience:
Minimum of 5 years of experience in project controls primarily in project planning and schedule development with proficiency in Primavera / MS Project
Working Knowledge and experience with Earned Value Management Systems is essential
Experience in defining and producing planning reports / dashboards
Good analytical and problem solving skills with attention to detail are essential
Effective communication skills
Proven track record in successfully executing multi-disciplined projects
Proven man-management experience of successfully managing multi-disciplined teams in a technical offshore engineering environment
Understanding of Risk identification and Risk Quantification (Monte Carlo/ Primavera Risk)Preferred attributes
Significant experience as a Project Manager delivered on a number of industry related projects across a range of sectors and customers (Preferred)
3 years' experience in construction management (Preferred)
What you'll get in return
An attractive salary package with benefits and the opportunity to work in a multinational company with offices worldwide and a well-known name. You will work with a very experienced team, and this is an exciting job in an innovative and engaged customer-focused project organization, that gives freedom under responsibility, a very good training, a healthy work-life balance, a permanent training track which allows you to develop yourself personally and professional, a people-oriented environment with an interactive health program and a focus on employee well-being.
What you need to do now
The role is based in Germany, in two locations, Wuppertal and Bayreuth and the company offers a salary package according to experience. You must be fluent in both German and English to be considered for this role.
If you're interested in this role, click 'apply now' to forward an up-to-date copy of your CV, or call us now. If this job isn't quite right for you but you are looking for a new position, please contact us for a confidential discussion on your career. Mane Energy acts as an employment agency for permanent recruitment and employment business for the supply of temporary workers. By applying for this job you accept the T&C's, Privacy Policy and Disclaimers which can be found at (url removed)