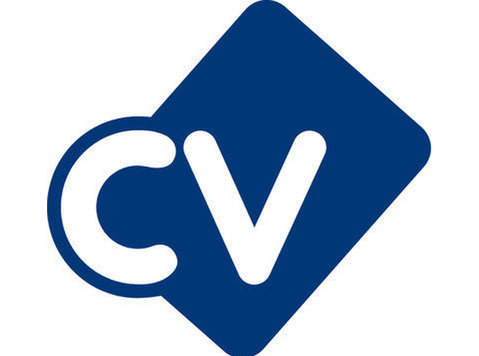 Sales Engineer, Germany – Engineering Polymers
Job ref: RK /55248
Location: Home office or from their sales facility located in North Rhine Westphalia.
Salary: Based on experience and in excess of 70,000.00 Euros + Benefits
The Role:
· Responsibility for customers and projects within Germany and Austria (40% DACH area) with a product portfolio, including both standard and technical engineering polymers.
· Development of customized re-compound solutions, in cooperation with the Research & Development Team.
· Advising customers on the selection of re-compounds for the corresponding application.
· Support of customer projects from the development phase to series production, with regard to products and applications.
· Acquisition of potential new customers, with a focus on the AU industry
· Sale of the re-compounds made available by the company.
· Contact and address maintenance of the customer base.
· Entwicklung von kundenindividuellen Re-Compoundlösungen in Zusammenarbeit mit dem Research & Development Team
· Beratung von Kunden bei der Re-Compoundsauswahl für die ensprechende Anwendung
· Unterstützung der Kundenprojekte von der Entwicklungsphase bis zur Serienreife in Bezug auf Produkte und Anwendungen
· Akquise von potenziellen Neukunden mit Fokus AU-Industrie
· Verkauf der zur Verfügung gestellten Re-Compounds
· Kontakt- und Adresspflege des Kundenstamms
Professional Education and Experience:
· Completed studies as an industrial engineer or engineer with a commercial affinity or a comparable training
· Several years of technical sales experience in the field of plastic raw materials preferred
· Knowledge of the German and Austrian markets and behaviours would be beneficial
· Fluency in English & German is essential.
· Abgeschlossenes Studium als Wirtschaftsingenieur oder Ingenieur mit kaufmännischer Affinität oder eine vergleichbare Ausbildung
· Mehrjährige technische Vertriebserfahrung im Bereich Kunststoffrohstoffe
· Engagierte und überzeugende Persönlichkeit mit Vertriebstalent
· Teamplayer, selbständige Arbeitsweise, Belastbarkeit und Flexibilität auch im Hinblick auf Reisebereitschaft (40% DACH-Raum)
· Verhandlungssichere Sprachkenntnisse in Deutsch und Englisch
In return, you will be instrumental in developing and expanding topics in an international group of companies, as well as benefitting from a culture that encourages open communication and team orientation. You can also look forward to an innovative environment with development opportunities.
Listgrove is more than a global recruitment partner to its clients in the plastics, packaging, recycling and chemical industries. For over 45 years, we have supported companies with professional advice and successful HR solutions. All assignments are tailored to the client's needs and delivered by expert consultants.
Why select Listgrove?
· Established in 1975
· Recruited in 68 countries
· Recognised International brand
· Exhibited around the world; in Russia, China, India, USA, Middle East, North Africa and extensively throughout Europe
· Global network of candidates and talent data
· Search projects completed across all functions and at all levels of seniority
· Access to a network of offices across the world
For more information and access to a range of testimonials, please visit our website
For EU roles, candidates must be eligible to work and live in the European Union. Proof of eligibility will be required with your application.
Listgrove Limited Registered in England No: (phone number removed)