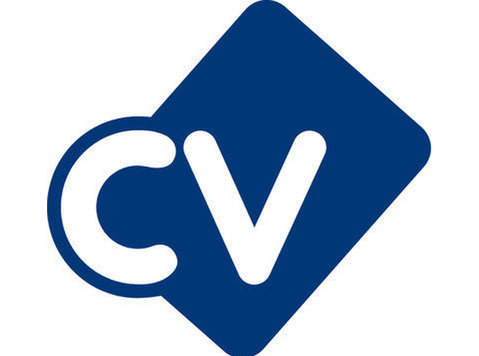 Sales Manager, Germany – Standard Polymers
Job Ref: RK/55247
Function: Sales Manager – Standard Polymers
Reporting to: Managing Director Germany.
Location: A home office or from the company premises located in North Rhine Westphalia.
Salary: Based on experience and a base in excess of (phone number removed) Euros + Benefits.
The Role:
· You sell the standard polyolefins and are responsible for maintaining our customer base.
· You are responsible for the active acquisition of potential new customers and look after our regular customers.
· You create budgets, are responsible for the contribution margin management and the tracking of overdue customer invoices.
· You handle offers and support in handling the coordination in logistics.
· They ensure the tracking and documentation of samples.
· The processing of complaints and the associated reporting and documentation to the department management are part of your work.
· Sie verkaufen die zur Verfügung gestellten Standard-Polyolefine und pflegen eigentverantwortlich unseren Kundenstamm.
· Sie sind für die aktive Akquise von potenziellen Neukunden zuständig und betreuen unsere Stammkunden.
· Sie erstellen Budgets, verantworten das Deckungsbeitragsmanagement sowie die Nachverfolgung von überfälligen Debitoren-Rechnungen.
· Sie wickeln Angebote ab und unterstützen bei der Abwicklung der Koordination in der Logistik.
· Sie stellen die Nachverfolgung und Dokumentation von Abmusterungen sicher.
· Die Reklamationsbearbeitung und die damit verbundene Berichterstattung sowie Dokumentation an die Abteilungsleitung gehört zu Ihren Tätigkeiten.
Professional Experience and Education
· You have a college, university education or several years' relevant experience achieved in the polymer sectors.
· You are a sales professional and have experience as a sales manager.
· You have proven professional experience and proven track record in the sale of standard polyolefins.
· You are a success-oriented, agile and communicative personality and confident handling of MS Office and SAP / R3
· Knowledge of the German and Austrian markets and behaviours would be beneficial
· Fluency in English & German is essential.
· Sie haben ein abgeschlossenes betriebswirtschaftliches Studium, einen vergleichbaren Abschluss oder mehrjährige Berufserfahrungen in relevanten Bereichen des Kunststoffsektors.
· Sie sind ein Vertriebsprofi und bringen Erfahrungen als Sales Manager mit.
· Sie haben ausgewiesene Berufserfahrung und proven track record im Vertrieb von Standard-Polyolefine.
· Sie kennen sich mit den Produkten, dem Markt und den Kunden bereits bestens aus.
· Sie sind eine erfolgsorientierte, agile und kommunikative Persönlichkeit und zeigst viel Eigenmotivation.
· Sie haben verhandlungssichere Sprachkenntnisse in Deutsch und Englisch sowie einen Sicherern Umgang mit MS Office und SAP/R3
In return, you will be instrumental in developing and expanding topics in an international group of companies, as well as benefitting from a culture that encourages open communication and team orientation. You can also look forward to an innovative environment with development opportunities. You will receive an intensive training in your new role. The option to work from home will be considered.
Listgrove is more than a global recruitment partner to its clients in the plastics, packaging, recycling and chemical industries. For over 45 years, we have supported companies with professional advice and successful HR solutions. All assignments are tailored to the client's needs and delivered by expert consultants.
Why select Listgrove?
· Established in 1975
· Recruited in 68 countries
· Recognised International brand
· Exhibited around the world; in Russia, China, India, USA, Middle East, North Africa and extensively throughout Europe
· Global network of candidates and talent data
· Search projects completed across all functions and at all levels of seniority
· Access to a network of offices across the world
For more information and access to a range of testimonials, please visit our website
For EU roles, candidates must be eligible to work and live in the European Union. Proof of eligibility will be required with your application.
Listgrove Limited Registered in England No: (phone number removed)