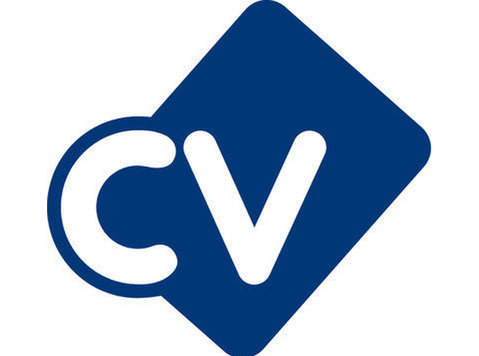 Technical Sales Manager
Thermoplastic Elastomers
Based in North Rhine-Westphalia, Germany
Job ref: EG/55251
The Company:
A world leader in the manufacture of specialty chemicals and engineering plastics. This innovative business provides technical solutions across a wide variety of markets and applications, using advanced chemical technology and bold creativity to solve their customers' challenges.
The organisation are now looking for a Technical Sales Manager with a strong Thermoplastic Elastomer background to join their high performing team.
Job Objective:
The objective for this newly created role is to manage sales and technical service activities of the company's products and services for designated customers. The position holder will be a key point of contact for customers' and will provide both pre and post sales services and support.
Responsibilities:
· Develop business opportunities with new customers.
· Investigate new applications with both new and existing customers.
· Combine your technical knowledge with proven sales skills to provide guidance and support across a range of products, as well as to ensure consistent, profitable growth in sales revenues.
· Identify and realize objectives, short-and mid-term strategies and action plans to improve each product's profitability.
· Develop long-term relationships with customers through managing and interpreting their requirements.
· Accurately forecast annual, quarterly sales orders using experience gained in a similar role.
· Conduct sales with major accounts and negotiate prices and discounts in consultation with Senior Manager of TPE Sales & Marketing.
· Achieve customer satisfaction in terms of technical needs, quality, price and delivery in coordination with company staff from all departments, such as R&D, sales, administration, logistics, QA, and production.
· Report sales and technical sales activity in a thorough and timely manner.
· Monitor and analyse markets and competitor activity.
· Attend and coordinate EU customer visits.
· Business travel ratio: 30%~40%
Job Requirements:
· Academic degree such as Polymer Science, Organic chemistry, Material Science, Design Engineering, Mechanical engineering (university, university of applied sciences, etc.)
· Minimum of five years of related experience – sales / technical support – polymers – thermoplastic elastomers.
· Experience in developing effective marketing and sales strategies – able to demonstrate past achievements.
· A proven background achieved in technical polymers – thermoplastic elastomers.
· Problem-solving and analytical skills.
· Excellent communication skills.
· Assertiveness and strong negotiations skills as well as persuasive power combined with skillful diplomatic aptitude
· Strategic and entrepreneurial thinking. Offers a creative approach to problem solving / introducing new ideas.
· Highly self-motivated and proactive.
· Team player
· Operational readiness and ability to work under pressure
· Target- and performance-oriented
· Excellent organizational skills
· Customer and service orientation
· Solution oriented and ability to make proposal for solutions
· German and English both business level in writing and speaking mandatory
· Good user knowledge of the current IT, in particular MS Office products
Listgrove is more than a global recruitment partner to its clients in the plastics, packaging, recycling and chemical industries. For over 45 years, we have supported companies with professional advice and successful HR solutions. All assignments are tailored to the client's needs and delivered by expert consultants.
Why select Listgrove?
· Established in 1975
· Recruited in 68 countries
· Recognised International brand
· Exhibited around the world; in Russia, China, India, USA, Middle East, North Africa and extensively throughout Europe
· Global network of candidates and talent data
· Search projects completed across all functions and at all levels of seniority
· Access to a network of offices across the world
For more information and access to a range of testimonials, please visit our website
For EU roles, candidates must be eligible to work and live in the European Union. Proof of eligibility will be required with your application.
Listgrove Limited Registered in England No: (phone number removed)