Company:
Independent Recruiters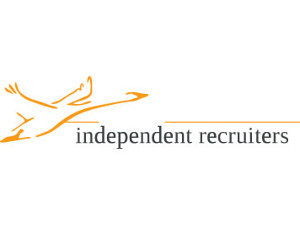 Company Profile:
 A native German speaker wanted for the position of Junior Project Manager for an international event organization in Berlin! Are you commercial driven and looking for a new job opportunity? Ready for a new  position that offers more structure in your life and is less operational than your previous job?
This international organization offers a very dynamic working environment and a lot of focus on the development of their employees. When you show your full potential and put your best foot forward you will certainly be rewarded for doing so, with a good bonus structure. 
You will work in a informal and collegial team where successes are celebrated. This international company organizes events based on a problem and finding a solution. This for well-known organizations and top-level decision makers whom are willing to invest in IT solutions.
Job Profile:
In this position you are the contact person for several different directors and Ceos of the top 500 companies in Germany. With them you will discuss new possibilities and problems within their organisation. Based on their interests, you will come up with a  themes/concepts for the events. Based on their opinion, you will also find the right event for them. Besides this, you are responsible for several events a year, together with a team of Project Coordinators, you will provide the content. 
The Junior Project Manager I am looking for will deal with the following:
You will be leading in creativity  to provide the right subject and content of the events;

Put together the event program (speed dates, presentations, round table sessions);

You are responsible for the directors and CEO's during the events; 

You will be working on topics for future events;

You are responsible for the list of participants for your own events.
The organization is currently in an exponential growth phase and is now active in several European and Asian countries, this means that the opportunity to growth is there even as the interpretation of the position can change.
Requirements:
The Junior Project Manager I am looking for will have to meet the following criteria:
Professional University- / Bachelor education completed;
Is a native German speaker with good English language skills; 
Ready for a second or third challenge;
Experience in a B2B or sales environment is an advantage;
Commercial mindset and result driven;
Preferably a retail, sales or commercial background. 
Offer:
You will work in an enthusiastic, young and motivated team who like to undertake activities together
In addition to a nice base salary between €2000,00 and €2400, 00 (depending on level of educationan and experience)

The secondary working conditions are well regulated: a bonus based on individual and regional specific targets;  

26 vacation days, additional vactiondays can be  be earned;

(Inter) National growth opportunities; Successes are celebrated in abundance!

Besides this a lot of sales and personal development trainings are offered.