Industry:
Travel & Tourism
Area/Neighbourhood: Vasiliki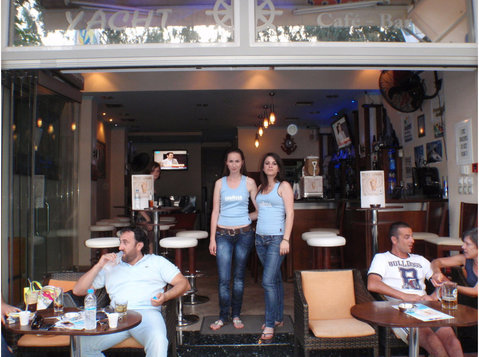 We are looking for a candidate for a summer season   from April  to middle of May   till the end of September  2019..
We need barwomen and waitresses. The place of work is in a cafe bar on Lefkada island.
Benefits:
-Meeting all kind of people from different countries.
-Always sunny weather and clients who are on holiday.
-Working on a Greek island.
-Close to the beach.
-Your working hours are flexible 8-10 hours max, half morning half evening
Salaries star from 1200 euro/month and tips +food+ bonus +We provide free accommodation
Nationality of Staff Required: Any candidates from European Countries can apply as long as you meet the criteria
if you don't have euro passport do not send c.v.
Interview Notes: Skype interviews are available from this point onwards.
- With experience IF YOUR EXPERIENCE IS POOR, BUT YOU ARE A FAST LEARNER, YOU CAN HAVE A TRAINING WEEK
To Apply: Please send your CV + 3 photos of yourself. The photos must be clear and very recent.
If you are looking for a work and holidays, please don't send CV.