Industry:
Travel & Tourism
Area/Neighbourhood: Vasiliki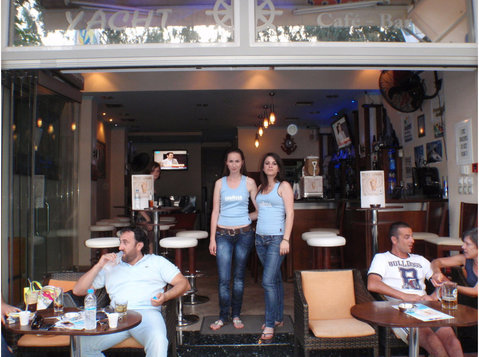 We are looking for an experienced candidate  for the  summer season 2023:
Barwomen, Hostess, waitresses, kitchen helper for full time and part-time. (We provide free accommodation, monthly salary, insurance, tips.)
The place of work is in a cafe bar on vasiliki  Lefkada island.
Benefits:
- Full time and part-time openings
- Very good remuneration package. - Very good remuneration package. very good  salary  , plus tips.
We provide FREE accommodation, in a well-dotated room very close to the cafe and the beach, AND food.
Also, we offer a satisfying extra BONUS at the end of the season.
If you like working in hospitality in a multicultural environment, meeting people from all over the world, being constantly surrounded by the sea and amazing sunny weather, you are honest and hardworking with a 'can do' attitude, we would be happy to have you in our team.
Any candidates from European Countries can apply as long as they meet the criteria
if you don't have a euro passport, do not send c.v.
Interviews will be held on Skype or on Whatsapp or Facebook.
IF YOUR EXPERIENCE IS POOR, BUT YOU ARE A FAST LEARNER, YOU CAN HAVE A TRAINING WEEK
To Apply: Please send your CV + 3 photos of yourself. The photos must be clear and very recent.
 
THE BEST IF YOU HAVE THIS GREEK  documents:
(IKA NUMBER,/ A.F.M./Bank account in a Greek bank)