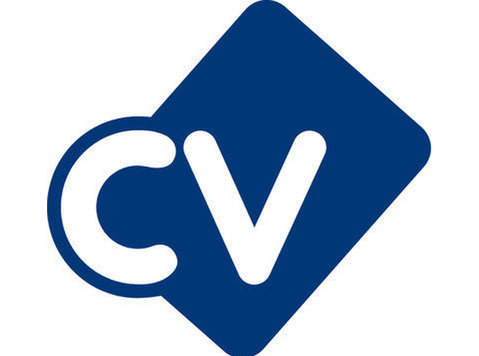 Here at TPA we are very excited to be able offer the position of Business Development Manager - India
Purpose of the Job:
As a result of continued commercial success in our technology licensing business model, We are is pleased to announce a new Business Development Manager role within the Commercial organization. Initially reporting to one of the four Directors for Commercial Partnerships, this position will be accountable for identifying and developing new accounts within India.
The role is for a new representative to develop relationships that deliver on decarbonisation in India at transport, industrial and policy levels. This acceleration of intent is underlined by Prime Minister Narendra Modi's recent announcement that by 2030 India's energy basket will have 40 per cent of its needs from the renewable sector.
This role represents the start of business development activities that in time will grow to satisfy increasing demand and throughput. The reporting lines are likely to change as the team grows to increase technology adoption and maximize license returns.
Key Accountabilities:
As business development activities accelerate in India, to initially be the face for our business India; capable of representing the company at CXO level
Revenue growth responsibility in India
Shaping policy at governmental level and influencing potential customers in an uncertain and rapidly maturing sector
Develop methodologies for strategic screening of potential partners that fit with our growth plans, engineering capacity and relevance to our products
Generate traction at the appropriate levels to actively develop Indian partnership opportunities for our markets
Create compelling proposals well aligned to our capacity and capability whilst simultaneously satisfying customer needs and aspirations. Develop customer proposals in collaboration with Platform Managers to ensure maximum value extraction while minimizing business complexity
Manage the key contractual deliverables to the customers to ensure a disciplined record of milestone completion and revenue recognition
Ensure all confidentiality and IP management practices are adhered to in the communication with the customer
Understand the Voice of the Customer and translate it into clear market requirements suitable for use in driving programme execution internally
Ensure customer needs are clearly structured and communicated to the internal resources
Interface with the Programme Management Office (PMO) to ensure resources priorities are properly forecast and secured prior to making customer commitments
Negotiate appropriate compromises with the customers to ensure resource constraints do not adversely impact customer satisfaction
Develop concise reporting documents for internal and external progress communication
Make proposed project changes as necessary to the customer (i.e. CCN's, scope changes, re-quote and schedule) and ensure they are reviewed and implemented effectively
Regularly report into Commercial team on progress/status/risks etc of planned revenue or new customer acquisition contracts
Maintain an in-depth strategic understanding of our business objectives and actively contribute to change as and when necessary
Identify, review, recommend and support applications for funding opportunities in region
Maintain a relevant stakeholder network in Regin to ensure our brand image remains strong
Education, Training and Skills:
Fluent English and Hindi language skills, both written and oral
Strong familiarity with Indian business practices and norms
Ability to work autonomously and remotely while maintaining strong communication practices with our global stakeholders.
Ability to travel within Region when necessary (50% of time may be required)
Strong active communication, influencing and networking skills to ensure we are recognized regional player within the clean energy sector
Experience implementing a technology licensing business model
Organizational skills commensurate with success in a changing, multi-regional, multiple customer environment
Strong grounding in management of Intellectual Property
Business acumen demonstrated via Management Accounting skills, MBA, financial awareness are valued
Minimum 5 years of a demonstrable track record in the creation of, and maintaining a pipeline of revenues (via licencing or engineering services, preferably both)
Extremely strong intercultural experience, especially within India, required
Minimum 5 years of experience of engineering product development experience; knowledge of the steps required to mature concept designs through to series production
Abilities:
Self-reliant and trustworthy – capable of becoming ' sole representation in India
Strategic thinking – able to adapt approach to capitalise on changing environment drivers, emerging policy and customer expectations
Influencing skills. Creating lucid and clearly thought out execution plans that satisfy customer demands, and crucially, able to lead customers on this journey when their approach might be clouded
Goal oriented, delivery-focused and highly motivated with good attention to detail
Proactive approach to addressing problem solutions with a can-do attitude
Excellent communication skills with proven ability to form collaborative working relationships with customers, partners and our engineering / programme management teams
Strong influencing skills to achieve outcomes that are mutually beneficial
Able to prioritise and adapt in a fast-changing environment
Collaborative approach focussing on successful delivery of the team's goals
To hear more about this excellent company and opportunity, apply through the link and we will call you to discuss in more detail