Company:
BIG WEDNESDAY DIGITAL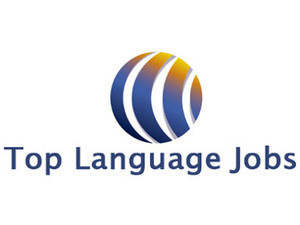 *Please no C2C applications*
Senior Security Operations Specialist - Live a life less ordinary in the heart of Asia - Bangkok, Thailand
Experience required:
* Willing and able to relocate to Bangkok, Thailand - full relocation and visa sponsorship available
* 3+ years' experience in a similar role
* Good knowledge in cyber security knowledge.
* Strong experience in Installation, Operating and Tuning Product base IPS or Open source IPS
* Strong experience in log correction and tuning SIEM
* Familiar with Antivirus, VPN and APT solutions.
* Familiar with data analytic platform (ELK stack and Hadoop).
* Good knowledge in system development with Open Source.
* Whilst you like to play independently you work well with others.
* You have strong oral and communication skills, a curious, analytical mind and the ability to solve complex technical problems.
The Role:
You will be responsible for designing, testing, implementing and monitoring security measures for our client.
You will be a security tools and systems expert. You understand defensive security techniques (with the ability to think like an offensive cyber adversary), strategy, technologies and you are able to move fast with a forever changing digital threat landscape.
Responsibilities:
* Analyze and establish security requirements for your systems/networks
* Defend systems against unauthorized access, modification and/or destruction
* Configure and support security tools such as firewalls, anti-virus software, patch management systems, etc.
* Perform security devices Planning, Installation, Operating and Tuning (IDS/IPS , VPN, Antivirus, SIEM, APT, FIM)
* Define access privileges, control structures and resources
* Perform vulnerability testing, risk analyses and security assessments
* Identify abnormalities and report violations
* Oversee and monitor routine security administration
* Develop and update business continuity and disaster recovery protocols
* Train fellow employees in security awareness, protocols and procedures
* Design and conduct security audits to ensure operational security
* Respond immediately to security incidents and provide post-incident analysis
* Research and recommend security upgrades
* Provide technical advice to colleagues
The Client:
My client is the largest and fastest growing online global hotel booking platform based in Asia. .
Working in one of the largest international Internet employers headquartered in Asia, your work has an impact on what they do around the globe. This is a truly international company with their employees coming from over 65 countries: It's an incredible technical creative melting pot.
Come join them and take your career to the next level!
We welcome applications from both local and international candidates - full relocation and visa sponsorship available.