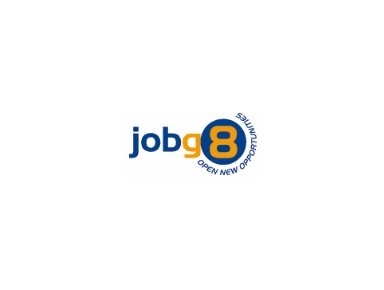 Why is our "Devops Engineer" the next step for you?
Indore Technology and Operations Centre (ITOC)at the heart of everything we do. We are going through unprecedented transformation fuelled by extraordinary growth in the online world and unparalleled investment in our product, people and platforms. We work in a collaborative and supportive way, in a fast paced and dynamic environment.
How will you add value on a day-to-day basis?
The DevOps Engineer is to work in the DevOps Core Engineering & Tools function and involve in all stages of DevOps Engineering Life Cycle (concept, define, design, build, test, release, maintain and retire) with the opportunity to drill down into specific technical areas and move to other functional areas.The role suits a person with good DevOps engineering and tools implementation experience that can work independently and make recommendations and decisions as a member of the team. Previous experience in DevOps, Application Development and Middleware implementation and support from a financial service organisation is an advantage
What will make you the ideal candidate?
The DevOps Engineer is responsible for the delivery and support of these key capabilities and tools. Ensure the company obtains the most benefit from its investments in the DevOps products and delivery. Responsible for the DevOps Engineering lifecycle from requirements, solution design, product selection to implementation. Responsible for ensuring the features and functionalities of the product meet the requirements, design specifications and engineering practices. Support the product roadmap development and management. Solution design, development, testing and release management. Assist other teams in the design and implementation when required. Responsible for providing estimates within an agile project management framework. Proactively define new or update the solution and detailed design to increase value. Be an advocate of the DevOps Engineering function and solutions. Support the Red Hat OpenShift Container as a Service project/ service.
Must have many of the following hands-on experience:
Continuous Integration and Delivery (CI/ CD)
Amazon Web Service (AWS)
Infrastructure as a Service (IaaS)
Runbook Automation and Scripting
Linux and Windows Administration
Software Development Lifecycle (SDLC)
Unit, Performance and Integration Testing
Application Performance Monitoring and Root Cause Analysis
High Availability and Disaster Recovery
Application, Systems and Network Troubleshooting
User and Process Documentation
Must have many of the following hands-on systems and tools installation, configuration and customization experience:
DevOps Tooling - Jira/ Confluence, Git/ Gerrit, GitHub, GitLab, Nexus Pro, Ansible Tower, AppDynamics, New Relic, ServiceNow, RPM, Yaml, VMware, OpenShift, Docker, Sysdig, etc
Operating System - Oracle Linux 5/6/7 RedHat Enterprise Linux 6/7, CentOS Linux, Windows Server 2012+
Database - Oracle Database 11/12, MongoDB and MS SQL Server 12/14
Middleware - Tomcat or JBoss
Hardware - HP servers, Cisco routers/ switches, Intel/ AMD processors, etc
Protocols - DHCP, DNS, FTP, HTTP/HTTPS, ICMP, IMAP, IPSec, OpenVPN, POP3, RADIUS, RDP, SCP, SFTP, SMTP, SNMP, RESTful, SOAP, SSH, SSL, TCP/IP, Telnet, UDP, WPA2 EAP, etc
How is Worldpay changing the world?
We are leaders in modern money. Each and every time you use your debit card or credit card to pay for something, whether online or face-to-face, there's a good chance it happened because of us. On an annual basis our innovations, systems and technology enable billions of money transactions globally.
Worldpay has merged with Vantiv Inc. to create a new global leader in payments. The new Worldpay will have the scale, the reach and the resources to take our success story to another level. This move allows us to expand further into high growth markets, deliver innovation at scale and above all, brings together exceptional talent and a shared passion that will help propel us forward to the next chapter of our collective story.