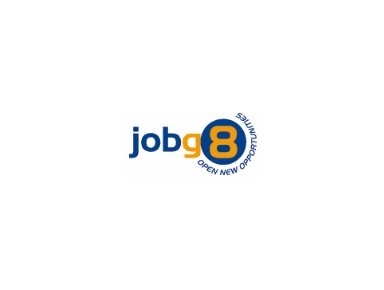 Why is our "ORMB Developer" role the next step for you?
Our New Acquiring Platform is pioneering a payment revolution. Our state-of-the-art system equips us for the spending habits of tomorrow, as well as today. The new platform is designed around payments, not just cards - so we can cater to every emerging trend in a fraction of the time it takes now. It is an adaptable platform that allows us to deliver new products and services to our customers and achieve our strategic growth ambitions. In other words, New Acquiring Platform is going to change the way we work and ultimately improve all that happens at Worldpay, but it's going to take all of us working together to achieve it.
How will you add value on a day-to-day basis?
ORMB Developer will pursue Ability to Configure and develop a pricing solution that meets WorldPay's requirements using the ORMB product. Thoroughly understand the ORMB product; its limitations and capabilities, to develop the best solution for Worldpay. Collaborate with other teams both providing and receiving data from the pricing solution to gain a common understanding of data requirements. Understand the scope of functionality in each upgrade to advice Worldpay on which version of the product best suits the desired solution. Proficient in source code management and deployment of ORMB artefacts.
What will make you the ideal candidate?
Proficient to Provide technical solutions for Worldpay Delivery Strategy for ORMB technologies Such as - Java Interface and Batch development, Algorithms implementation, PL/SQL, and Scripting, Configuration, XAI for webservices, Ability to understand the ORMB Infrastructure, Framework, Threadpools, Weblogic, Oracle Database, Ability to manage base ORMB installations and upgrades. Also should possess-
• 4+ years in enterprise software development and java based technologies like JEE designing development and deployment.
• 2 + years with expertise in ORMB development
• Experience of working in multiple projects with multiple teams
• Experience managing a team of offshore resources
• Have a good knowledge of Banking and Financial domain.
• Actively involved in design and development and post roll out for enterprise application across all global sites.
• Experience of installing and upgrading the ORMB base product
• Proficient in source code management like GIT, Gerrit and PVCS etc.
• Strong technical foundation including structured/object-oriented programming, Understanding of relational database concepts and structures.
• Experience working with Application servers like Weblogic and Tomcat.
• Strengths include excellent interpersonal and communications skills, ability to provide solution from functional and technical perspective, meet deadlines persistent and adaptive to change.
• Strong work ethic - pride in professionalism, responsibility and highly proactive.
• Highly motivated, self starter and mentor to team members.
• Excellent organisational, communication and time management skills
How is Worldpay changing the world?
We are leaders in modern money. Each and every time you use your debit card or credit card to pay for something, whether online or face-to-face, there's a good chance it happened because of us. On an annual basis our innovations, systems and technology enable billions of money transactions globally. Worldpay has merged with Vantiv Inc. to create a new global leader in payments. The new Worldpay will have the scale, the reach and the resources to take our success story to another level. This move allows us to expand further into high growth markets, deliver innovation at scale and above all, brings together exceptional talent and a shared passion that will help propel us forward to the next chapter of our collective story.
Our technology enables billions of payments to be made each year whether online or in person. Working with customers large and small we help them to take payments quickly, safely and reliably, allowing them to grow their businesses and making your life more convenient in the process