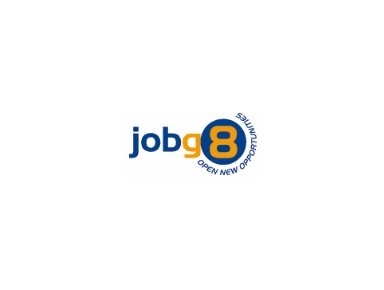 Why is our "ORMB Test Consultant" role the next step for you?
Our New Acquiring Platform is pioneering a payment revolution. Our state-of-the-art system equips us for the spending habits of tomorrow, as well as today. The new platform is designed around payments, not just cards - so we can cater to every emerging trend in a fraction of the time it takes now. It is an adaptable platform that allows us to deliver new products and services to our customers and achieve our strategic growth ambitions. In other words, New Acquiring Platform is going to change the way we work and ultimately improve all that happens at Worldpay, but it's going to take all of us working together to achieve it.
How will you add value on a day-to-day basis?
ORMB Test consultant ensure Quality Assurance - ensure that all appropriate procedures, test practices and documentation is adhered to. ORMB Test Consultant will collaborate with other teams both providing and receiving data from the pricing solution to gain a common understanding of data requirements.
What will make you the ideal candidate?
Proven experience in performing a Test or QA role within a development sprint cycle
Proven experience of creating:

Test strategy
Test cases
Test data management and execution
Defect management and reporting

Proven experience of building and maintaining a test regression pack
Experience with test automation
Understand pricing and billing business concepts
Collaborate with other teams both providing and receiving data from the pricing solution to gain a common understanding of data requirements.
Ability to manipulate data to test strands of code
Experience with ORMB (Oracle Revenue Management & Billing) familiarity with ORMB data model, base functionality, batch jobs.
Ability to understand the scope of functionality in each upgrade to devise appropriate test cases.
Ensure all required test deliverables are met in a timely manner with full documentation adhering to WorldPay standards.
Ability to work on an individual basis as well as in a team, to lead by example by being a pro-active, hardworking, delivery focused and self-driven individual.
Prove experience of working within an agile sprint and improving code quality and test coverage at sprint completion
How Worldpay changing the world?
We are leaders in modern money. Each and every time you use your debit card or credit card to pay for something, whether online or face-to-face, there's a good chance it happened because of us. On an annual basis our innovations, systems and technology enable billions of money transactions globally. Worldpay has merged with Vantiv Inc. to create a new global leader in payments. The new Worldpay will have the scale, the reach and the resources to take our success story to another level. This move allows us to expand further into high growth markets, deliver innovation at scale and above all, brings together exceptional talent and a shared passion that will help propel us forward to the next chapter of our collective story.
Our technology enables billions of payments to be made each year whether online or in person. Working with customers large and small we help them to take payments quickly, safely and reliably, allowing them to grow their businesses and making your life more convenient in the process