Company:
Paddy Power Betfair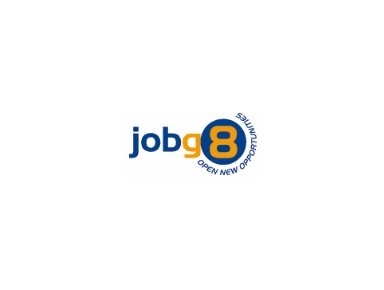 Paddy Power Betfair plc is an international sports betting and gaming operator, with a market-leading presence in the UK, Ireland, Australia and the USA, as well as a range of operations across Europe including Romania, Portugal and Malta.
We operate five sports betting and gaming brands; Paddy Power, Betfair, Sportsbet, FanDuel and TVG. We are online-led, mobile-led and sports-led: and our proprietary technology, unique products and innovative marketing all combine to offer a superb experience to our five million customers worldwide.
Our spirit, talent and ambition has taken us into the FTSE 100 index of the London Stock Exchange and we now employ over 7,000 people in sixteen locations across the globe; from Dublin to Los Angeles, and London to Melbourne. Our culture rewards innovation, teamwork and we like to stay fast-moving in a dynamic industry
The Role
The .NET Engineer is a strong contributor within Trading Solutions, and will contribute to design and deliver software solutions to enable the group companies to obtain competitive advantage, while maintaining quality, good hygiene in development practices and adoption of new technologies.
Accountabilities:
Tech
•Actively contribute to team adherence of engineering practices around software quality, extensibility, maintainability and reliability.
•Ownership of DevOps self service, support and operation of infrastructure within AWS.
•Ownership of CICD.
•Ownership of automated testing.
•Ownership of applications & platforms delivery to meet business outcomes.
•Introduce new ideas and tech to the domain.
•Ensuring SLA's for low latency applications are achieved where applicable.
•Commitment to modern development practices and instills those values and practices across the team.
•Participate in solution design and code reviews.
Project and Operational Delivery
•Work with solution lead and senior engineer to deliver the strategic roadmap of projects as well as the operational aspects of the estate. Support, maintenance, BAU and cost controls in AWS.
•Contribute to the assessment, analysis, planning and design of applications within the estate.
•Work with the solution lead to foster relationships with stakeholders and refine roadmaps in line with platform capabilities.
•Ensure solutions are appropriately documented, supported and transitioned into BAU.
•Close collaboration with data teams to ensure all solutions are neatly integrated into the big data platforms and data is available for analysts, data scientists, quants etc.
•Ensure programs of work are planned such that they yield outcomes on a regular basis while working towards longer term platform objectives.
Leadership
•Contribute to the delivery of initiatives by working closely with the solution lead to manage delivery of outcomes within cross functional delivery teams.
•Participate in the technical solutions to business problems.
•Understanding of the core business drivers.
•Ability to provide a consulting role in solutions conversations with stakeholders, not just a servant relationship.
Experience and skills:
•2 or more years as a .NET Engineer in a mid-large digital organization with a demonstrated ability to lead teams (formally or informally).
•Experience in C# and the .NET Framework.
•Experience in basic AWS concepts and services such as VPC, EC2, ECS, CloudFormation, RDS, etc..
•Experience in Docker, Jenkins, Bamboo and OctopusDeploy;
•IBM Informix, DynamoDB, SQL Server, MySQL and other databases.
•RabbitMQ or other message brokers.
•Kafka or other streaming technologies.
•Serverless architecture e.g. Lambda.
•Experience with NUnit and testing automation.
•Adaptable and fast learner.
•Agile mindset with a strong sense of ownership and accountability.
•Demonstrated ability to interact positively and constructively with internal stakeholders, partners and team members.
•Ability to successfully manage multiple streams of work in a high-pressure environment.
•A teaching mindset.
Flexible working is our way of working! We're a diverse workforce and therefore a 'one size fits all' approach isn't necessarily best. Whatever your personal needs may be, let's have a chat and see how we can accommodate them.