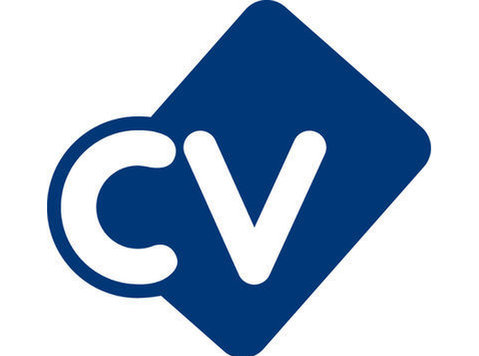 Process Engineer/Technician
Based in Italy
Job ref: AZ/46965
Salary: Commensurate with experience
Summary
The incumbent will provide technical support and solutions to customers, sales representatives and agents where issues are considered to be related to the hot runner and other systems. The incumbent will travel to customer sites to provide support ensuring complete customer satisfaction.
As a member of the team, the incumbent provides complex problem identification and resolution in multiple technical areas. The incumbent has strong problem handling skills to work to tight deadlines and manage customer expectations on high priority cases. The incumbent acts as technical interface for assigned customers and is capable of handling also difficult discussions with customers. The incumbent acts as a technical lead in certain areas and mentor to less experienced employees. The incumbent proactively provides team with lessons learned and initiates and contributes to improvement initiatives.
Key Duties and Responsibilities
Responsibilities include, but are not limited to:
§ Review complex technical inquiries of customers to recommend possible solutions related to the operation or maintenance of hot runners and other systems;
§ Communicate with customers and sales representatives to keep them informed of the status of the hot runner and other systems;
§ Participate in design reviews as per the Technical Support Manager's instructions;
§ Performs field service visits as required to resolve technical issues experienced by customers in a timely manner;
§ Review and recommend any change requests deemed necessary to resolve technical issues;
§ Support and ensure all appropriate departments are given sufficient information;
§ As necessary, evaluate product and determine disposition, including recommending product repair;
§ Communicate regularly with customers to gather information related to technical issues;
§ Assist the customer with optimizing the performance of the hot runner and other systems;
§ Advise Quality Department of in-house defects via corrective action reports;
§ Review, provide recommendations / solutions for straight forward technical issues;
§ Engage in on-site and off-site meetings with customers as required;
§ Assist all team members from a technical perspective;
§ Constantly develop and expand technical knowledge and experience;
§ Update Relationship with appropriate information in a timely manner;
§ Complete and submit expenses in a timely manner;
§ Ensure compliance with Health and Safety program;
§ Ensure ISO guidelines are followed for assigned unit;
Providing services and support to internal and external customers, suppliers
The incumbent will provide technical support and solutions to customers along with other stakeholders with the purpose of ensuring complete customer satisfaction. The incumbent will identify technical issues and provide high level assistance to the customer which ensures that Mold-Masters products run effectively and efficiently as possible at customers' sites.
Key resources: other people and/or capital and equipment
The incumbent will interact and influence the customer by providing technical solutions for the customer. The incumbent will work with other stakeholders such as sales representatives, Engineering and Quality departments to ensure the best possible solution is provided to the customer. The incumbent must complete and submit expenses as well as update relationship in a timely manner.
Decision Making
The incumbent will review and recommend any change requests deemed necessary to resolve customer issues in a timely manner. The incumbent will review technical inquiries and provide / recommend the best possible solution to the customer.
The Service Technician works under minimal supervision and makes decisions under general supervision and within broadly defined parameters.
Qualifications
Education and Experience
To perform this job successfully, an individual must be able to perform each essential duty satisfactorily. The incumbent of this role will have a University Degree or College Diploma in Mechanical / Plastics Engineering or related trade certification (Toolmaker or CNC Machinist) with a minimum of 8-10 years related experience and/or training, or an equivalent combination of education and experience. Sound knowledge of injection molding is an asset as well as previous service experience. The incumbent must be able to speak and write the language appropriate to the geographic area assigned and business English.
Other required level of technical and/or practical judgment to perform the work :
The incumbent must maintain process excellence and good customer relations within tight deadlines. The incumbent must be able to multi-task various issues and priorities. The incumbent must demonstrate the ability to work with customers in order to identify and solve technical problems and provide effective solutions. May act as a technical lead or mentor more junior team members.
Effort and Work Environment
Physical and Sensory demands are representative of an employee working in a fast-paced office environment as well as in a production environment. While performing the duties of this job, the employee is regularly required to walk, sit and drive an automobile. The incumbent is frequently required to walk; use hands to finger, handle, or feel; reach with hands and arms; and talk or hear. The employee will regularly lift and or move up to 40 - 100 pounds. Specific vision requirements are good general vision, ability to distinguish between colours, depth perception, and ability to adjust focus. The incumbent in this role will work in the office environment and production plant. The noise level is moderate; safety boots and eye protection are required; the working area is typically climate controlled. The incumbent is required to regularly travel to customer sites.
For EU roles, candidates must be eligible to work and live in the European Union.
Proof of eligibility will be required with your application.
Office Locations: Stratford-upon-Avon, Amsterdam, Barcelona, Cape Town, Dubai, Düsseldorf, Göteborg, Istanbul, Lyon, Milan, Mumbai, Shanghai, Singapore, Sydney and Washington.
PLASTICS - PETROCHEMICALS - PACKAGING - CHEMICALS - ENERGY – ENVIRONMENT