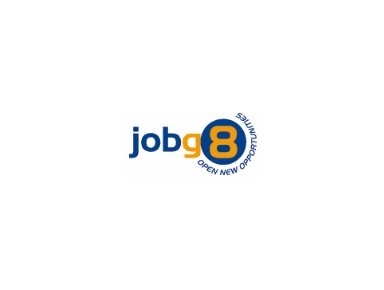 Joining Serco Italy's amazing team offers:
Competitive Salary
Great career opportunities in the Space industry
Competitive Salary
Corporate Benefits Package
Exciting relocation package (if applicable)
Company events
International environment
Job Introduction
At Serco, we strive to promote and enable the diversity, development, wellbeing and safety of our people. We understand that healthier, happier employees go hand-in-hand with strong business performance, enhanced productivity and better outcomes for those we serve. We want everybody who works for Serco to have a positive experience and access to opportunities to develop in their chosen careers.
Serco Italia S.p.A. is one of the top 50 World Space Manufacturing and Service companies with a long history of providing Earth Observation operations, maintenance and front-end services to the European Space Agency. The company also offers vast experience to a huge number of IT and space markets including: central governments, defence organisations, the aerospace industry and commercial companies.
Does working in a Serco environment sound appealing to you?
We would love to hear from you and your interest in the new opportunity of
Network & Security specialist
in Frascati !
Main Responsibilities
Are you looking to secure a career in a public sector environment? We would love to hear from you!
As
Network & Security specialist
you will be responsible for:
Be responsible for the successful delivery to the European Commission of a secure authentication mechanism developed in the frame of an H2020 project in collaboration with other partners of the project.
Ensure all document, client and contractual requirements are adhered to.
Be responsible for schedule technical meetings with other external partners, manage collaboration, ensuring quality and schedule are observed and respected.
Ensure risks are identified and mitigated where required.
Ensure continuous improvement in all aspects of the project, from technical understanding, to document presentation to budget and schedule.
Participate to internal project and review meetings and be available for any travel in Europe (e.g. Belgium, Spain, Greece, France...) in case a meeting requires a physical presence.
Reflects and acts on "lessons learned", shares experiences in the team.
In return, we offer a friendly, supportive and professional environment that respects your work/life balance and ultimately contributes to the delivery of public services in Italy and around the world.
Successful Candidate
SKILLS AND ATTRIBUTES
University degree in Engineering, IT, Science or Mathematics discipline, or a technical field that provides similar competences.
At least 5 years experience on IT infrastructure support and Linux system administration
At least 2 years of system administration experience on complex and critical systems under Linux on a cloud environment
At least 2 years of design and implement cyber security infrastructures and solutions (eg Advanced Threat Protection, SIEM, Data Protection, Cloud Application Security)
Analyse and design IT ecosystems with the aim of guaranteeing their IT security
Carry out scouting, analysis and selection of new cyber security technologies
Support and train the technical teams of customers on the solutions adopted
Project Management skills;
Teamwork capabilities.
Ability to work autonomously
Capacity of achieving schedule and milestones.
Proficiency in English, both written and spoken
KNOWLEDGE AND EXPERIENCE
Knowledge and understanding of cybersecurity concepts, issues, technologies and risk mitigation methods applied to space, critical infrastructure, defence or large enterprise markets.
Knowledge of authentication protocols (opeID connect) and kubernetes orchestration for the developing of a Single-sign-on mechanism.
Knowledge of the main operating systems;
Good knowledge of networking issues;
OTHER SKILLS/ KNOWLEDGE AND EXPERIENCE
Knowledge of Microsoft 365 (including office, word, excel, Powerpoint, teams, visio)
Knowledge of European Space Agency PDGS
Proven success of projects delivered to the European Space Agency would be preferred.
Important:
Any offer of employment is contingent upon you providing documents to verify your identity and employment eligibility, as required by law.
Applicants are reminded that they will be requested to produce such documentation during the recruitment process.
Please contact a member of the recruitment team if you require further details of acceptable types of documentation required for verification of identity and work authorization.
Data Protection:
When creating a profile on the Serco Career Centre you agreed to the Data Protection policy, a copy is available upon request.You may submit a written request revoking your consent to this agreement at any time.
About The Company
Why should you join Serco ?
At Serco not only is the nature of the work we do important, everyone has an important role to play.
Meaningful and vital work
- You'll contribute to methodologically intercepting challenges whilst achievements will also be recognised and celebrated.
A world of opportunity
- You'll be wholeheartedly supported with development and career progression
Great people
- You'll become an integral member of a well-defined and supportive team who believe passionately in the value of our work.
What we offer
Chance to contribute to innovation in the public services sector
A company passionate about diversity and inclusion
Permanent employment with comprehensive Serco Benefits package.
Pension
About Serco
At Serco, not only is the nature of the work we do important, everyone has an important role to play when managing complex public services.
We are a team of 50,000 people responsible for delivering essential public services around the world, we are innovators, committed to redesigning and improving public services for the benefit of everyone.
By joining Serco you will have unlimited access to our Global Employee Networks - SercoInspire (Gender), SercoEmbrace (Multicultural), SercoUnlimited (Disability) and (LGBT & Networks). Serco Employee Networks, led by colleagues who are passionate about diversity, inclusion and belonging.
Apply
Please click on the apply button to be taken to our careers website
Serco is a Disability Confident Employer committed to employing and retaining people with disabilities. Disabled applicants who meet the minimum criteria for the job will be given the opportunity to demonstrate their abilities at an interview.