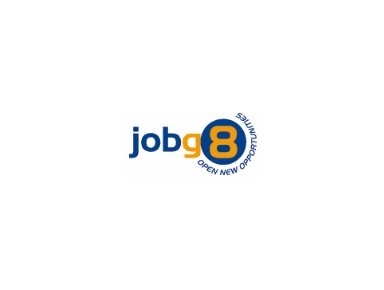 Drupal Developer
Valletta, Malta
12 month contract
€350 - €420 per day
My Client are a globally leading Organisation and are looking for an English-speaking Drupal Developer to join their ongoing project In Malta. You will be integrated into the team where you will be managing the project team.
Your Tasks:
Build business processes to support business applications
Design application systems either through new development of systems, enhancement of existing systems, or 3rd party products
Participate/Lead the architecture and design of on-prem, cloud, and hybrid information systems
Work with technical and functional teams to ensure effective delivery of systems
Analysis, design and development of software and web applications
Development and integration of technological components
Maintenance of existing software and web applications
Implementation of user requirements and prototyping
Use software development methodologies and standards as defined by organization to effectively code and deliver systems
Elaboration of test programs
Follow established processes for configuration and release management to ensure that all project artefacts are managed, integrated, and versioned according to standards
Writing of technical documentation and participation in meetings with the project teams and end users
Assistance in the planning, testing, technical documentation, deployment, configuration, evaluation and reporting of applications.
Requirements
Minimum of 9 years of IT professional experience
Minimum of 3 years of relevant education (bachelor's degree or equivalent)
Minimum of 4 years' experience in Object Oriented Programming languages
Minimum of 2 years working with SQL (MSSQL and MySQL) databases, experience in Asynchronous, JavaScript, HTML, CSS and XML programming
Good knowledge of information management technologies and platforms especially Drupal (Drupal 7 and 8)
Knowledge in JavaScript ES6
Good knowledge and experience in jQuery and PHP
Good knowledge and experience on Azure and with building and consuming web services and APIs
Strong skills in Services Design Best Practices, Service Performance Monitoring, Service Performance Tuning, Service Interface Specifications
Good knowledge of POI, Jasper reports, MSSQL Reporting engine software packages
Experience in web site development, management and support
Experience in building and maintaining progressive web apps, Front End and Back End technologies
Experience with SQL server database structures
This is an opportunity to work for an exciting and dynamic Company working on a long-term major project in an international, multilingual environment where you can add real presence to the team whilst the role offers a fantastic package.
Interviews being held quickly, so if you are interested - apply or send your CV or call.