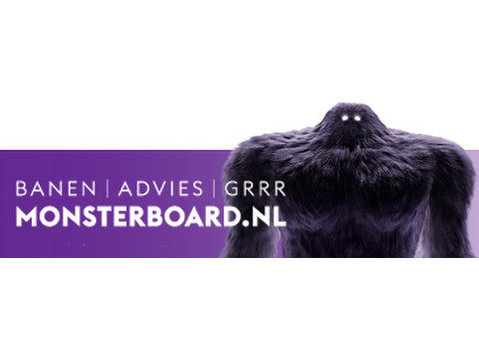 Duty station for this function is Arnhem or Bayreuth.Your tasks and responsibilitiesYou are responsible for the delivery of the international IT services for Asset Management and Grid Services. You orchestrate the various internal and external providers that are needed to deliver the IT services.
Next to this you are the face to the internal customer (in Germany and the Netherlands) and ensure that the services are being delivered according to agreed SLA. You are able to negotiate with both providers and the business about the quality of the delivered services.
For some of the smaller contracts (1 million per year) you are responsible for the contract negotiations. You will assists your colleague IT Service Managers with their smaller contracts.
Besides the tasks mentioned above, you are responsible for:
End to end responsible for IT Services , both in the Netherlands and Germany, required to deliver IT Services in Asset Management & Grid Services. You are the first point of contact for the business owner of these IT Services;
Managing internal and external suppliers involved in the delivery of the IT Services;
Supplier and contract management;
You will work closely with the functional managers and other service managers for the IT services;
Creating, implementing and maintaining a governance model for the services in scope;
You are responsible for preparing an annual budget for the IT services in scope and monitor that the IT services are realized within this budget;
Monitoring IT changes in terms of quality, scope, budget and timely delivery.
Your profile
Bachelor or Master education in a relevant field;
Minimum of 5 years' experience as a Contract/Service (Delivery) Manager or similar position;
Experience with contract management of IT services;
You have demonstrable knowledge and experience with regard to supplier management.
Able to oversee complex environments and situations;
Excellent command of the English language;
ITIL foundation V4 is an advantage;
You are open to feedback and contribute to the team result, even if this is not directly in your own interest.
We offerTenneT offers a high profile and responsible function within an interesting and dynamic international working environment. TenneT offers an excellent salary with good secondary benefits. Last but not least we also offer good training and development possibilities.
You will receive a salary with excellent secondary conditions as regulated by the sector-CAO TSO such as:
Indication of salary: € ,- - € ,- gross per month based on 40 hours per week (depending on knowledge and experience);
43 vacation days;
year end payment (6% of gross year salary);
contribution of € 60,- gross per month for health insurance;
flexible working hours and working at home is possible.
At the moment we work 100% from home. However, as soon as we are allowed to return to the office, you will work at the office for approximately 3 days and approximately 2 days from home.
Conditions
After Covid-19, you travel to the other country for about 25% per month (1 week per month);
A pre-employement/VOG screening is part of the procedure.
Further informationThe role Contract/Service Manager is placed in the position of " IT Service Officer" and is part of Generic-IT Services within the business unit Information Technology and Facility Management (ITF).
Our purpose of Generic-IT "We deliver standard IT solutions for the enabling business processes of the TenneT organization to optimally operate, collaborate and innovate" and or promise is "
We reach the service levels we have agreed with the business. We advise the business with the right knowledge and competency."