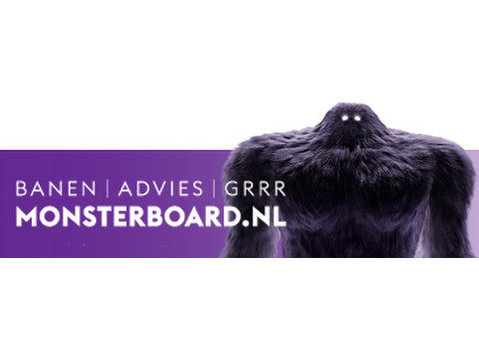 Welcome to
New Black
; A company like no other, that is a promise!
We are looking for a Lead Developer! As our Lead Developer, you are responsible for the improvement of our amazing Unified Commerce Platform called EVA. Our Back End Development team is unlike any other team, and so is our company. We are disruptive in many ways, changing the world of e-commerce and retail ;First up: About New BlackWe are just a bunch of NERDS, transforming the world of (e)commerce with our truly unique Unified Commerce Platform, called 'EVA'. Our purpose is to help Global operation brands and retailers to become adaptive to change.
EVA is the engine that powers digital retail solutions, a secured cloud-based platform that is set up to improve the consumer experience. We facilitate flexible infrastructure, enable digital transformation, and help our customers deliver true unified experience and functionality to their customers faster and smarter. We work for leading brands and retailers such as Rituals, Intersport, AFC Ajax, Fjallraven, GrandVision, and Scotch & Soda.Our philosophyAt New Black, we do things differently. We are disrupters when it comes to retail and e-commerce. We also believe that work is about more than getting paid for your effort. Since we believe that being your own boss can help you feel more comfortable, we decided to implement Holacracy in our company. This means we don't have to report to a manager or something else. We talk with each other, and we align with each other, but we don't report in one direction. It helps us to be faster and more adaptive to change. We are disruptersAbout your roleAs an EVA Core Developer, you:
Work on all aspects of coding and shaping our platform. From design, development of prototypes and fully functional pieces of EVA to maintaining, testing and reviewing your peer's code to ensure EVA keeps her promise of being high quality and performant platform.
Analyze functional requirements and foster continuous improvement using the newest technology.
Develop automated tests to ensure quality, performance and scalability of code.
Create and implement interfaces between EVA and 3rd parties.
Triage, solve, signal problems and communicate to and with Product Owners.
Document and maintain according to industry documentation standards, and to ensure our EVA platform is up-to-date and available for internal and 3rd parties' use.
Spent a part of our (and your) time to keep up with what's happening in our world and how we can improve or learn from it.
We are specifically looking for a nerd that already has the following skills:
Wizard skills in C# (running on .net core ).
Experienced with the usage of SQL, Elasticsearch, Redis and message queues.
At least a few years of experience with building complex business applications in preferably a modern cloud-based hosting environment.
Familiar with (at least the concepts of) containers (docker), hosting them (Kubernetes) and monitoring them (Datadog, Prometheus).
Experience in Scrum/Agile software development methodologies.
Eager to experiment, learn and like to be always one step ahead.
Driven to accomplish, get things done and take obstacles as exciting challenges.
Strong analytical and problem-solving, ability to deconstruct problems and communicate them with and to others.
Inventive, creative and passionate for newest technologies.
Eager to work with large-scale international partners and flexibility to travel internationally.
Fluent speaking and writing in English.
Where will we take you?
NEW BLACK
is more than a software company; we are a next-generation platform transforming the world of (e)commerce, a company full of passionate people who love what we do and how we do it.
NEW BLACK
is very ambitious; we are profitable and fully bootstrapped (no investors, no debts). This is incredibly important in providing us the freedom to shape our company the way we together see fit.
NEW BLACK
owns its intellectual property. This allows us to make our own decisions about our products, provides us with the freedom to create the best product with the latest technologies.
NEW BLACK
has entered into selective strategic partnerships with best-in-class global brands like Apple, Microsoft, Adyen, Deloitte to create an ecosystem for global expansion and sustainable success.
We are changing the future of retail worldwide, and we invite you to be part of it. Don't apply because we provide all our employees with a nice Tesla, don't apply because we pay good, don't apply because you can determine your own hours, working location, and off time, don't apply because you can be your own boss, don't apply because you can use the New Black boat during the summer, don't apply because we have a chef preparing your lunch every ;Only apply if you want to join us to become a rebel with a cause to change retail's future! New Black will change your life, this is a promise.How to apply
Come and join our team as Lead Developer, and become a rebel with a cause. Want to know what it's like to work for the most awesome company? Come and find out; send your motivation and resume to go on this epic adventure with us.