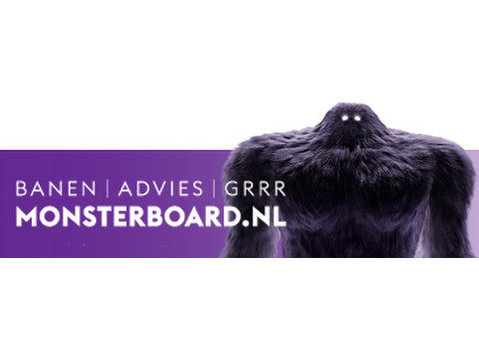 This will be your workplaceYour perspectives Are you the motivated, ambitious and communicative person ready for a new challenge in an international, dynamic environment? Duty station for this function is Arnhem (Netherlands), Bayreuth or Lehrte (Germany).This will be our challengeTenneT is growing fast to realize its strategic ambitions. We play a leading role in driving the energy transition. Recruitment of new talent plays a crucial role in this growth ambition. We are looking for a passionate Advisor Business development who will contribute to this and that might be you?
Your contribution to TenneTTo strengthen the Business Development Team(which is inis active in the field of corporate finance, mergers and acquisitions (M&A), business consulting, feasibilitystudies and development of knowledge / portfolio in the field of new technologies and innovations), we are currently looking for a pro-active Advisor Business ;In this role, you engage in feasibility studies / governance modeling for offshore (interconnection) projects, acquisition processes and preparation and evaluation of (innovative) projects. Your work is varied in profile dependent on need and residence location, but shall take place both in the Netherlands and in ;
You will:
Engage in feasibility studies for projects and coordinate TenneT's position in governance models
Participate in strategic projects and support the Executive Board in strategic questions
Supervise and coordinate acquisition processes from initiation to completion
Assess new technologies and translate these into business opportunities
Ensure excellent due diligence in the area of accounting, legal, environmental, financial and technical aspects
Conduct (financial) economic research and create business cases with a solid socio-economic (risk) analysis
Report to the relevant stakeholders both internally and externally
Make independent, well-founded valuations
Your Profile and backgroundWe expect:
A relevant university degree, preferably in the field of (corporate) Finance and/or Business Development and/or technical / energy related
Practical experience with due diligence and making valuations, experience in leading complex projects and giving guidance to (external) consultants in various disciplines
You are a respected advisor, have strong facilitation, communication, presentation and negotiation skills, have strong organisational sensitivity and a clear ability to build strong relationships with business stakeholders at all levels
You are strategic-thinking and have a hands-on mentality; take responsibility, are accountable and results driven, have proven problem-solving skills and the ability to identify, analyse, and resolve problems, driving solutions through to completion;
Excellent language skills, both in English and preferably in German and/or Dutch
Our offerThis is a permanent ; Job interviews will be in English.
For this function governmental (NL/GER) pre-employment screening is mandatory
An interesting and responsible function within an international and dynamic working environment
Attractive renumartion, based on flexible working hours and compensation programs
Numerous possibilities to do sports
Diverse programs to support your health
Possibilities to have good, healthy and affordable lunch
The chance to develop yourself with trainings and to grow in a modern and innovative environment
Recruitment ProcessNetherlands: Janine Spaan
T
TenneT IS AN EQUAL OPPORTUNITY EMPLOYER and fully subscribes to the principles of Equal Employment Opportunity to ensure that all applicants and employees are considered for hire, promotion, and job status without regard to race, color, religion, sex, national origin, age, disability, veteran status, sexual orientation, marital or familial status.