Company:
Independent Recruiters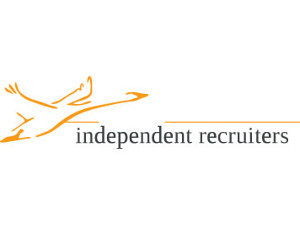 Company Profile:
Het fit houden van de 'state of the art' installaties is meer dan het aandraaien van een paar bouten en moeren en jij weet dat je onderhoud van wereldklasse moet uitvoeren met vakexperts die de werkzaamheden goed kunnen uitvoeren.
Als Maintenance Technician ben je verantwoordelijk voor het kwalitatief goed uitvoeren van preventief en correctief onderhoud. Jouw werk varieert van het planmatig uitvoeren van inspecties tot het ad hoc en accuut oplossen van storingen. 
Job Profile:
Hoe ga jij bijdragen als Maintenance Technician?
Je zorgt dat de aan jouw toegewezen werkzaamheden goed worden uitgevoerd en netjes worden teruggekoppeld en verwerkt in het onderhoudssysteem;
Deelnemen aan de wachtdienst;.
Je hebt de drive om continu te verbeteren;
En voelt je verantwoordelijk voor de installatie waaraan je werkt;
Je bent in staat om zelf beslissingen te nemen met betrekking tot reparaties en het oplossen van storingen binnen de plant;
Onderhoud uitvoeren (E, I&B en/of mechanisch) aan componenten; inregelen en/of calibreren.
Requirements:
Jouw ideale achtergrond als Maintenance Technician?
Afgeronde technische opleiding op MBO niveau of verkregen door werkervaring;
Minimaal 2 jaar ervaring in onderhoud;
Enkele jaren ervaring in een productieomgeving.
Als persoon ben je resultaatgericht, goed in communiceren, heb je analytisch vermogen en in staat om problemen op te lossen.
Je kan zowel zelfstandig als in teamverband functioneren en bent bereid tot het volgen van specifieke interne opleidingen.
Offer:
Marktconform jaarsalaris max 60k bruto per jaar (incl. 17,5% ploegentoeslag), flexibele werktijden, een pensioenregeling en 26 verlofdagen per jaar obv full time dienstverband.