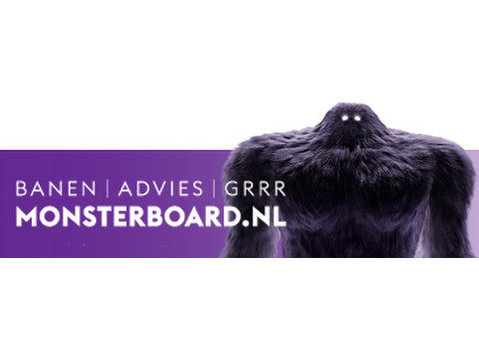 Are you an experience graphic designer with competences to manage projects and other dtp'ers and designers to deliver the most excellent concepts for shopper marketing? Read along!
Client Details
The company is a renowed internatinal business supporting big brands in shopper marketing. From brainstorming and concept development to creation to realisation in supermarkets on the shop floor with the aim of creating hype for shoppers. With this kind of promotion, retail attracts new shoppers, the number of visitors and the associated turnover increases with their attractive promotion progam. The Design team has around 10 teammembers with different backgrounds and nationalitys. Consisting out of dtpérs. graphic designers, concept developers, art director. It is a social, transparent and motivated team.
Description
For this role you are the end-responsible Art Design Manager for the visual style behind the concepts and program of short term loyalty and shopper activation programs.
You approach every request with a fresh perspective and take up the challenge to create visuals that inspire and distinguish the company in the market. Whether it's a pitch for one of the salesoffices or a running brand campaign, you know the target audience and know how the story and visuals can make a difference. In this position you are the cooperating front man/women.
Responsibilities
Managing the graphic design team (3 people and growing) and work together with them on international projects talking pro-actively to sales, project management, product development and the rest of the creative team ( the concept developers).
You give art direction for concepts, sales presentations, POS materials and all other artwork, but also create presentations, key visuals, logo's, artwork, POS and packaging.
Transfer creative concepts and ideas to a customer-oriented visual presentation;
You take care of briefing and dividing the work in the graphic design team and if needed work with the external freelance poule;
You are the to go to person for the head of loyalty solutions;
Inspire with new design ideas and visual effects
Secure your own planning and deadlines, with eye for detail;
Profile
At least 5 years of experience on agency side (B2C) or in retail marketing as a (Graphic) Designer and/or Art Director;
Clear affinity with target group : 6-12 year old kids and retail;
MBO / HBO in graphic design (skills more important than qualifications);
Excellent knowledge of Adobe programs (Indesign, Photoshop, Illustrator) and Microsoft Powerpoint;
Experience in 3D, motion design and/or online & digital design is a plus;
Fluent in English language (speaking and writing), other languages ​​such as Dutch, German, French and Russian are plus;
You are creative and enthusiastic and you get your energy from creating things for customers;
You are stress resistant, you respect deadlines and you take ownership of your work;
You are able to manage your own graphical project and keep the overall overview in a structured way;
You are a team player and you are at your best in a multidisciplinary team within an international organization.
Besides you have a background in art design yourself and give art direction, it is required that you have suitable business skills to not only create but als do business with clients, sales offices and product managers.
Job Offer
Good salary
Contribute to projects for national and international Retail
The possibility to grow into a management role within the Design team
A strong team in which you play an important creative role
A lot of creative responsibility in a dynamic international company.