Company:
Careersineurope.eu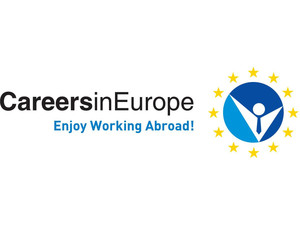 AME is a fast growing organization developing and manufacturing high quality products with electronics. Our goal is to create innovative products for our customers that exceed market expectations by making use of state-of-the-art development facilities and a highly automated manufacturing environment.
Driven by technology, we strive for the best solution combining the disciplines of electrical, mechanical, software and industrial engineering. Working at AME means joining a talented, ambitious and experienced team of experts, with a clear focus on personal and professional growth. You will be involved from concept to production.
Together with a multidisciplinary team, you develop advanced software solutions for a wide range of customers and applications. You use hybrid frameworks for mobile development that enable the creation of mobile applications with a native look and feel. On the other hand, you develop high-end web applications for a wide spectrum of customers. While working on those challenging projects, you use the most modern technologies and frameworks (e.g. React (Native), Websockets, WebRTC, MQTT, Bluetooth LE, Bootstrap) in order to be actively involved in the latest developments within your area of expertise.
Your way of working as a Front-end web / app developer
Your role within a project focuses on the development of front-end web and mobile app software for which you create seamless, rich user experiences for end-users. This is a versatile role in which you are involved in the complete process from the beginning until the successful end. You therefore know all the ins and outs of the product specifications, you take care of an accurate set-up and execution of the test procedures and you enable a successful implementation of the product. In addition, you deliver your added value by pro-actively sharing your ideas and views concerning the determination, development, and implementation of innovative technologies.
The products developed by AME can be found in various parts of society, ranging from consumer technology (e.g. a web portal, back-end and mobile app for IoT devices) to custom applications (document management, track and trace and content management). As your work is an essential part of a broader final product, you are enabled to experience various aspects of the overall product development. In addition, you are challenged to think beyond the boundaries of your area of expertise, which benefits both the continuous organizational improvement and your personal development.
University level, relevant educational background (i.a. computer science)
At least 2-3 years relevant (front-end) development experience
You know how to work with at least one of the following techniques: React Native, Cordova, HTML, Javascript, CSS / Flexbox.
Knowledge of and/or experience in at least one of the following areas would be an advantage: ECMAScript 6, JQuery, Websockets, Native Android / iOS development.
You are able to express your ideas and views clearly, both verbally and in writing
You have a pro-active attitude and act with determination
You have excellent logical thinking capabilities
You write and speak the English and Dutch languages fluently
Please note: we can only consider EU citizens (not in need of work permit) or people graduated Msc or PhD level over the last 3 years at a top-200 university worldwide or in the Netherlands. We can not consider applications from non-EU citizens not meeting the above mentioned criterium. Thanks for understanding.
https://career.ame.nu/apply.php?id=917162
Match criteria: IT & Telecom, Engineering & Science, Specialist / Highly skilled, Staff / White collar, Permanent (1 > year), Temporary (0,5 - 1 year), Software development, 36 - 40 hours (Fulltime), Post-Graduate, Higher level (BA/Bsc), Higher level (MA/Msc), 10 - 15 years, More then 15 years, 2 - 4 years, 4 - 6 years, 6 - 10 years, Eindhoven region, English, No, but I will graduate/have graduated in The Netherlands, Yes, EU/EER citizen or general work permit, No, but I will graduate/have graduated MA/Msc level at a top-150 University, I have general work permission for the country of the vacancy I applied for
Consultant name: Niels Jordens
Consultant e-mail: [...]
Company name: Applied Micro Electronics (AME)
Posted by:
Niels Jordens