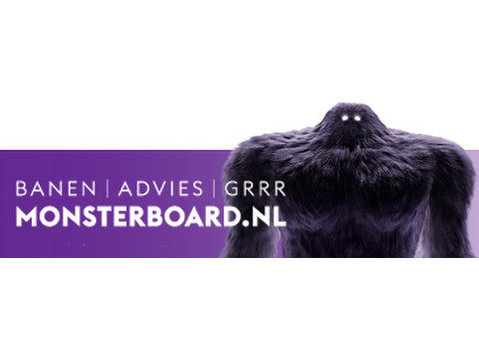 Senior Business System AnalystEindhoven
(This role is currently home based with 1 or 2 days a week working from Eindhoven, NL)UPS delivers millions of packages around the world daily. From our early roots as an American bike-messenger company to our present day multi-billion-dollar global corporation, UPS has held a singular focus – empowering commerce around the world. We have become the world's largest package delivery company and a leading global provider of specialized transportation and logistics services.Every day, we choreograph the infinite movements of goods, funds, and information in more than 200 countries and territories around the world and with millions of packages send and delivered daily our IT systems play a critical role. To stay in the leading position and remain the best in class we need talented, driven and bright developers that understand these challenges and are able to fulfill that role.
Working for UPS
UPS has been around for over 110 years and part of the success is the belief that people make the difference. Our success is stability, long term employment and providing opportunities to grow within. As a growing, dynamic Fortune 50 organization we have the kind of opportunities that will help you go as far as your ambition will take you.Working in our Europe development center in Eindhoven means working in an international team with onsite people as well as team members located in other parts of the world. You'll be working on projects and implementations of systems used in countries around the world and be part of a large community of agile teams. A lot of project communication is done through video so travel is limited and based on need.What we're looking forFor our Europe development center in Eindhoven we're looking for a Senior Business System Analyst that is able to work on enterprise type applications used across the world.You perform functions on highly complex IT Systems used worldwide. As part of an agile team you work closely together with the business functions, team members and the other people in the IT Department. Your primary role is to gather, define and analyze business needs and translate them into requirements the agile team can work with.
What do you do on an average day?
You elicit and analyze business needs and requirements for complex business processes and applications.
Refine the backlog to support the product owner, building focused simple solutions for complex problems; play an active role in the refinement of user stories to ensure user story feasibility, applying business knowledge.
Translate regulatory requirements into functional designs, ensuring compliance by design; create and maintain the business and technical process flow of the application.
Verifying product quality through integration testing as well as user acceptance testing feedback.
Manages business and technical risk areas and ensures that test plan covers requirements. Prioritizes resolution of defects coming back from QA or UAT.
Identify opportunities for operational optimization and deliver recommendations through in-depth analysis.
Provide innovative ideas and solutions in a dynamic environment.
What do we expect of you?
Education: minimum of Bachelor's degree in Computer Science, Information Systems Management, Business Studies or Information Technology.
5-8 years of experience in business system analysis with relevant exposure in system implementation projects (requirements documentation, systems configuration, test documentation/execution, issue identification and resolution).
Hands-on knowledge in building and leading teams responsible for developing and deploying IT solutions.
Proven experience working with customers and driving multi-year roadmaps.
You know exactly how to empathize with the needs of your users and translate this into standard and innovative products.
You are able to provide innovative ideas and solutions in a dynamic environment.
Skilled in business process modelling (UML/BPMN), Use Case analysis tools. (JAMA), Object Oriented Analysis and Design and specification/business writing
Excellent analytical capabilities.
Senior level expertise in agile frameworks (SAFe, Scrum, LeSS, Kanban etc.). Certification is advantageous.
Knowledge on Database schemas and SQL, Foundation in .Net, basic familiarity with C#, XML. Workflow Management Tools such as TFS, JIRA, or equivalent.
Exposure to test analysis and coding (BDD, TDD) would be advantageous.
Experience as a Scrum Master and/or Product Owner is desirable.
What you'll get?
A competitive salary.
Excellent benefits including company pension scheme and discounts at major retailers.
Laptop and mobile phone.
Industry-leading training to build on your existing talents.
Plenty of opportunity to progress – thanks to our 'promotion from within policy'.
Education And Work Experience
High school – Bachelor's Degree
Fluent English
How we recruit
UPS is committed to a policy of treating individuals fairly and recruiting, selecting, training, promoting and compensating based on merit, experience and other work–related criteria. We do not discriminate against any applicant based on age, race, religion, sex, disability, sexual orientation or gender identity.
A bit about a big business
Founded in 1907 as a messenger company in the United States, UPS has grown into a multi-billion-dollar corporation by clearly focusing on the goal of enabling commerce around the globe. Today, UPS is a global company with one of the most recognized and admired brands in the world. We have become the world's largest package delivery company and a leading global provider of specialized transportation and logistics services. Every day, we manage the flow of goods, funds, and information in more than 200 countries and territories ;