Company:
Michael Page International Netherlands SA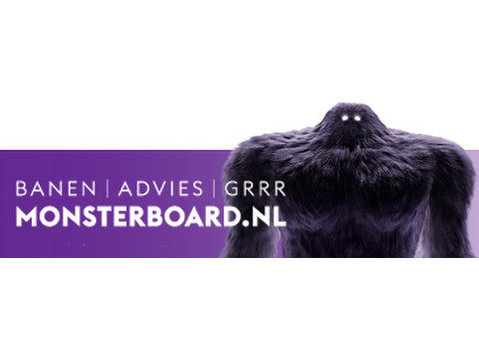 We are hiring an IT Security Specialist with the focus on Identity Access Management (IAM) to join the IT department. The IT Security Specialist is part of the IT security team (currently 2 people) and reports to the Manager IT Service Management & Security.
Client Details
The IT operations centre of Action is centralized in our International Head Office (IHQ), from the north of Holland we organize and define all activities and roadmaps for the future of the organization with a big internal team and some external experts that support us.
Action provides a positive workplace with a highly committed, cost-conscious, and customer-oriented, culturally diverse population. We like to work as a team; we live up to our company values with a simplicity mindset in all we do. Our Technology & IT department adds value with centralized teams for Enterprise Architecture, IT Project & Portfolio Management, Development & Operations, and multiple Business Technology (BizTech) teams.
Keeping up with the challenges and expansion objectives at Action requires the best talent. Do you want to work on challenging projects within the dynamic world of retail with state-of-the-art technology? Take Action!
Description
We are hiring an IT Security Specialist with the focus on Identity Access Management (IAM) to join the IT department. The IT Security Specialist is part of the IT security team (currently 2 people) and reports to the Manager IT Service Management & Security.
The focus of this function is to ensure that the Identity Access Management capability is operating effectively: managing strategy, architecture, processes and technology to arrange the logical access to IT applications for the total of Action employees in all countries. The IT security team works closely together with the Risk Management department on the topics Information Security and Privacy.
Are you willing to join our winning team? If you are looking for the next challenge of your career and want to be part of an impactful business area within a very successful company, this position might be for you.
This is your daily action
The IT Security Specialist contributes to ensure the level of IT security is in accordance with the Action Information Security policies, maintains and operates security specific tooling to protect or inform the organization on potential security threats specifically in the field of Identity Access Management.
On a daily basis you have contact with a remote hands-on IAM team in India and you manage that deliverables are achieved according to guidelines and plans. You communicate with different levels of stakeholders within IT, other business areas of Action, and external suppliers to plan and strategize on next steps. Assessing them on best ways to work, enable innovation, implement improvements, manage changes, coordinate maintenance, manage the onboarding of new applications, etc. Besides this, you are busy setting up a IAM roadmap and clear goals involving the whole IT landscape taking into account the cross functional impact of IT changes on the IAM capability.
You are responsible for the end-to-end Identity and Access Management processes, including the operational effectiveness of IAM controls that are part of the Action IT Control Framework.
ProfileFurthermore you have:
Professional and intellectual abilities at master or university level, applied Computer Science.
Preferred with at least 7 years of relevant IT industry capabilities with at least 3 years working on IAM technologies, processes and design principles.
Residing in The Netherlands.
Expert in IAM concepts, HR processes and Role Based Access Control (RBAC).
Knowledge of SailPoint Identity IQ (IIQ) is preferred.
CISSP and CISM certification is preferred.
Solid understanding of Corporate Governance guidelines and related internal control models (like COBIT) is preferred.
Solid understanding of and experience with ISO27001 and ISO27002 is preferred.
ITIL foundation and Prince II practitioner certification preferred.
Proficient presentation skills, both verbal and in writing in the English Language to senior management is a plus.
This is you
You are well organised, recognizing (business) patterns, committing to agreements within deadlines and according to guidelines, and working efficiently and effectively, also when under time pressure.
Your communication skills at all levels of the organizations allow you to work aligned with inhouse and of-shored teams; you have outstanding stakeholder management skills and your work and knowledge are inspiring for the colleagues you work with.
You take ownership of the IAM definition, transformation and Security roadmap, making complex situations easier to understand for others and also prioritizing the steps to be taken at each stage.
You can think in conceptual, functional and long term solutions and processes to reach goals and plans set, executing your work in a fast pace.
You are a team player, with drive and excellent social skills with a high level of pragmatism and influence capabilities.
Job OfferWhat we offer
Competitive fix salary with attractive bonus package based on personal and business goals
24 paid vacation days (based on 38 hours)
A travel allowance
A company laptop and mobile phone
The option to participate within a collective health insurance scheme
15% staff discount on Action merchandise
Extensive education and training at our own Action Academy
Working for a dynamic, international organization with lots of opportunities to grow