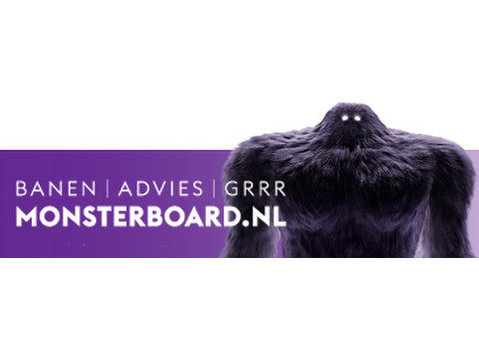 Want to build a stronger, more sustainable future and cultivate your career? Join Cargill's global team of 155,000 employees who use new technologies, dynamic insights and over 155 years of experience to connect farmers with markets, customers with ingredients, and people and animals with the food they need to ;
Launch your career engaging in meaningful work!
Working at Cargill is an opportunity to thrive – a place to develop your career to the fullest while engaging in meaningful work that makes a positive impact around the globe. Our purpose is to nourish the world in a safe, responsible and sustainable way. Every day, we connect farmers with markets, customers with ingredients, and people and animals with food. We combine our experience with new technologies and insights to serve as a trusted partner for food, agriculture, financial and industrial customers in more than 125 countries. We offer a diverse, inclusive and inspiring working environment where you will grow personally and professionally.
Location: Schiphol, NetherlandsWhat is the Financial Management Trainee Program about?
We seek to develop top diverse talent towards future expert and managerial roles for our financial function at Cargill. The program offers access to accelerate development on the job and through other channels during a 24-month program which may include depending on your area of expertise:
Developing knowledge around the relevant processes to support the country ;
Participating and being involved in general finance activities in other countries.
Assisting the financial team with the Profit and Loss (P&L) ;
Collaborating with the commercial and trading teams and developing into a business ;
Providing expertise in our SAP processes to meet the finance ;
Learning from experts, developing technical and soft skills and receiving coaching from your manager and peers.
Participating in structured learning (digital and instructor led) to develop your technical, professional and leadership skills with peers across Europe, Middle East and Africa, learning from each other during the different sessions of the Cargill European Graduate program.
Building a peer network across Cargill.
Joining the One Accounting and Finance Cargill organisation, this position will be involved with general accounting and finance responsibilities including assistance with preparation of Profit and Loss close and have responsibility involved with the accounting and finance processes and procedures to support the country ;
The trainee will be involved in special projects aligned with the SAP processes to meet the Finance ;
The position will work closely with the commercial and trading teams as well as the people at the production locations which will give insight and knowledge on the specifics of the business. This will enable development not only as a finance person but also to become a good business partner.
What you will bring to Cargill (REQUIRED)
Master degree in a related field: Accounting and Control, Finance and Audit, Business / Business Administration.

Proficiency in English and Dutch languages (native or C1+)

Not more than 2 years of real work experience.

Proficiency in Excel.

What you will bring to Cargill (PREFERRED)
Flexibility: be willing and ready to work in a fast changing environment with a lot of challenges and opportunities to grow.

Strong analytical skills and business insight: be able to detect a problem, analyze it and work with big volumes of information in order to fix it.

Self-starter: highly motivated and able to work independently. Willingness to take ownership and initiative. Demonstrated experience in prioritizing work and meeting deadlines

Stress resistant: be able to operate in an environment with a lot of ambiguity

Teamwork; ability to work in cross-cultural and cross-functional teams.

Fast learner and oriented to self-development.

Our Offer
We will provide a fast-paced stimulating international environment, which will challenge and stretch you. We also offer competitive salary and benefits combined with outstanding career development opportunities in one of the largest private companies in the world!
At Cargill, everyone matters and everyone counts. Cargill is committed to creating and sustaining an inclusive and diverse work environment where all employees are treated with dignity and respect. As such and in alignment with our Guiding Principles, Cargill's long-standing equal employment opportunity policy prohibits discrimination and harassment against any employee or applicant based on race, ethnicity, color, religion, national origin, ancestry, sex, gender, gender identity, gender expression, sexual orientation, age, disability, pregnancy, genetic information, marital status, family status, citizenship status, veteran status, military status, union affiliation, or any other status protected by law. Cargill is also aligned with all applicable national and local laws and regulations pertaining to non-discrimination and employment.
Interested? Then make sure to send us your CV and cover letter in English today.Follow us on LinkedIn: